Joaquin Phoenix's Sideburns Not Remotely the Craziest Part of First 'Inherent Vice' Trailer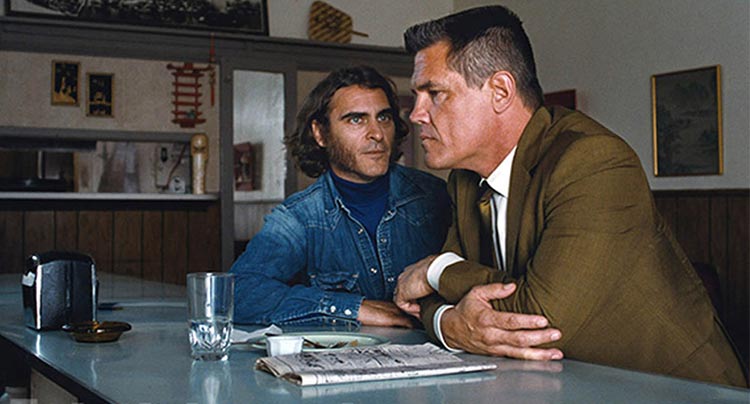 Joaquin Phoenix wanders through a 70s minefield of strange characters with some impressive sideburns in the first trailer released by Warner Bros. for Paul Thomas Anderson's new film, Inherent Vice. In the film, based on the Thomas Pynchon novel, Phoenix plays Doc Sportello, a druggie detective searching for his missing ex-girlfriend. Filled with plenty of 70s craziness, the trailer is a bit hard to follow plot-wise, but features the impressive cast joining Phoenix including Josh Brolin, Reese Witherspoon, Owen Wilson, Jena Malone, Benicio Del Toro, and an incredibly haggard looking Martin Short.
The highly anticipated film has a December 12 release date and is world premiering this Saturday at the New York Film Festival. Be sure to catch our current NYFF coverage and enjoy the trailer below.
Inherent Vice trailer