Joaquin Phoenix is an 'Irrational Man' in First Trailer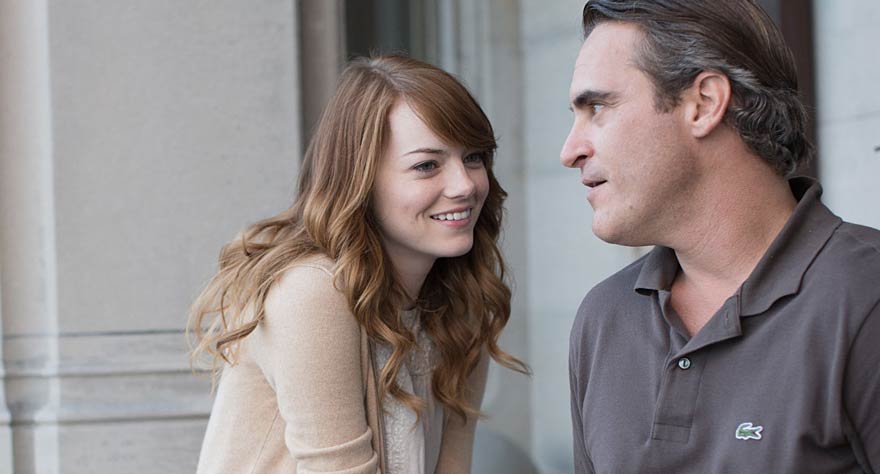 Woody Allen's summer movie has become an annual event. For well over two decades the writer/director has pumped out a film a year from his shoebox of notes–his work ethic has to be admired. But he's always been hit or miss, and lately the pattern has seen something good pop up every other year (two years ago we got Blue Jasmine, two years before that Midnight In Paris, between those films we got the forgettable When In Rome and the harmless Magic In The Moonlight). So, the question is, will Allen stick to that formula and give us something noteworthy this year?
Irrational Man surely has potential. The film is led by the excellent pairing of Joaquin Phoenix and Emma Stone, which is more than enough to put tickets in our hands. The always great Phoenix has been on something of a tear of late with his odd ball roles in Her and Inherent Vice, Irrational Man looks to keep up the same sort of wacky/serious vibe.
Like most Allen films, the plot details are scarce: Irrational Man follows a philosophy professor (Phoenix) in the midst of an existential crisis who falls for a student (Stone). As per usual, the film was written and directed by Allen himself (he trusts no one). The small cast is rounded out by Jamie Blackley (If I Stay) and Parker Posey(Grace Of Monaco).
Irrational Man opens July 24th. Check out the very Woody Allen-esque first trailer below.
Irrational Man Official Trailer