'If You Build It' Subject Emily Pilloton Honored in Home Town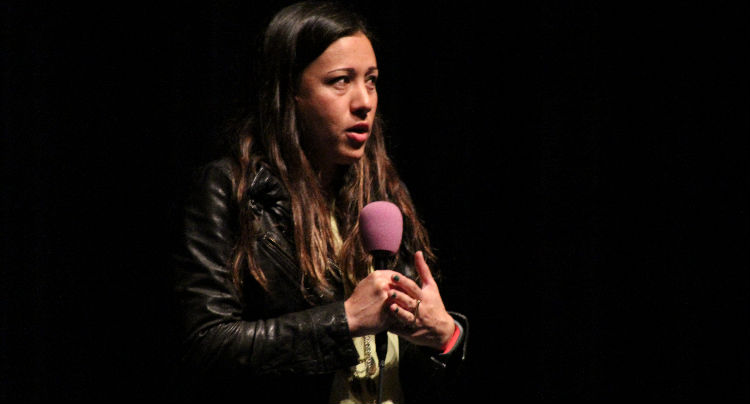 If You Build It, by Patrick Creadon, follows activist-designers Emily Pilloton and Matthew Miller as they set up Studio H–an innovative shop class engineered to teach students the fundamentals and virtues of humanitarian design–in Bertie County, the poorest county in North Carolina. Check out our chat with Pilloton about the film here.
Pilloton and Miller's radical approach to education back in 2010 has now evolved into Project H, a non-profit currently partnered with REALM Charter School in Berkeley, California, where the Studio H program is taught to over 200 students (there were only ten in the first class in Bertie).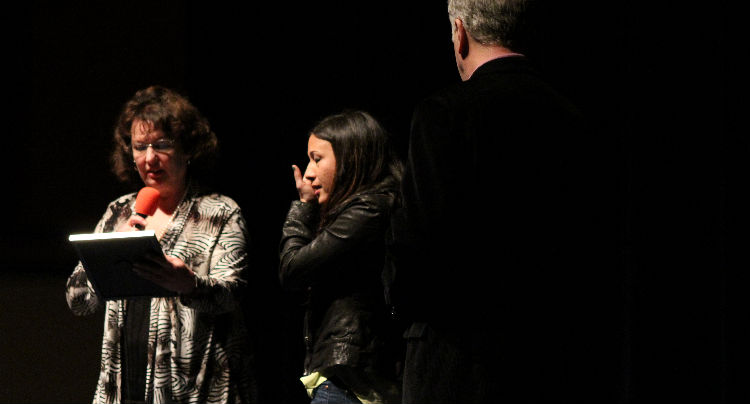 When the 108 eighth grade students at REALM were asked what they wanted to build for their senior project, they decided on building a school library, since they don't have one. The library will house over 3,000 books and use stackable X-shaped shelves they designed themselves called "STAX". They've chosen the name "X-Space" for the library (awesome), and have launched a Kickstarter campaign to help fund the project. It's earned over $55,000 of its $75,000 goal in just a few days.
This past Saturday night at the Smith Rafael Film Center in San Rafael, California, Joan Lubamersky presented Pilloton with a Certificate of Recognition from State Assemblyman Marc Levine's office following a screening of If You Build It. Pilloton, a native of the area, was clearly touched. "I've been crying for the past 15 minutes," she said with a proud smile, wiping tears away.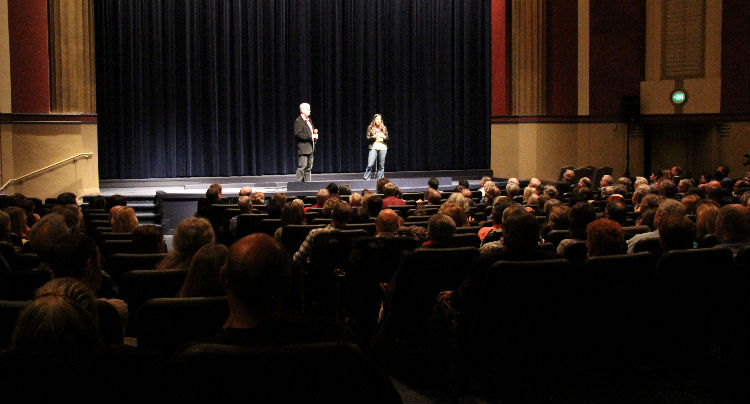 "I love architecture," Pilloton said. "In my mind, there's this venn diagram of math, social studies, history, reading…whatever. Architecture, for me, is the thing in the middle that makes everything else relevant. You can learn any of those subjects through beautiful architecture."
For more information about Project H and the film, visit projecthdesign.org and ifyoubuilditmovie.com