Ian McKellen as Sherlock in First Trailer For 'Mr. Holmes'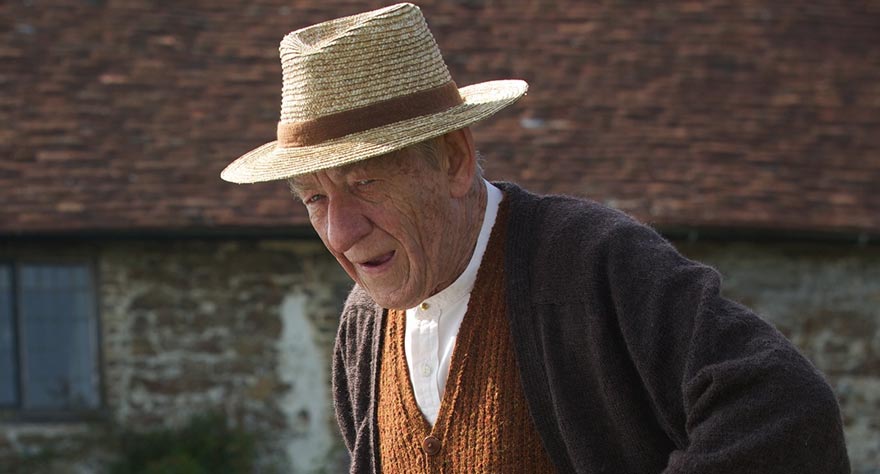 Britain has its share of heroes and legends and Mr. Holmes sees two of them finally come together: the extraordinary Ian McKellen and super sleuth Sherlock Holmes.
The twist of premise in Mr. Holmes (because there has to be a twist with how many adaptations are currently going on) is that Sherlock (McKellen) has survived into his twilight years and finally retired to a small village to live the life of a beekeeper (we're asked to ignore how many times Sir. Arthur Conan Doyle actually killed him off). And while most renderings prefer to focus on more action packed stories of the private detective, Bill Condon's film sees Sherlock keeps to himself, wrestle with the mythologic status that his name has taken on, and undertake one final adventure.
Sherlock Holmes movies seem to be a genre all their own these days. So the question is, can Mr. Holmes separate itself enough from the pack (Sherlock, Elementary, the RDJ/Guy Richie films) to really shine? Condon's record of late hasn't been stellar (The Fifth Estate, and not one, but two Twilight movies), but McKellen always turns in a captivating performance, and the reviews out of Berlin seem startlingly good. Not to mention the cinematography by Tobias A. Schliessler (Lone Surviver) looks absolutely gorgeous.
Mr. Holmes trailer