Ian McKellen as Sherlock Holmes in New Trailer for 'Mr. Holmes'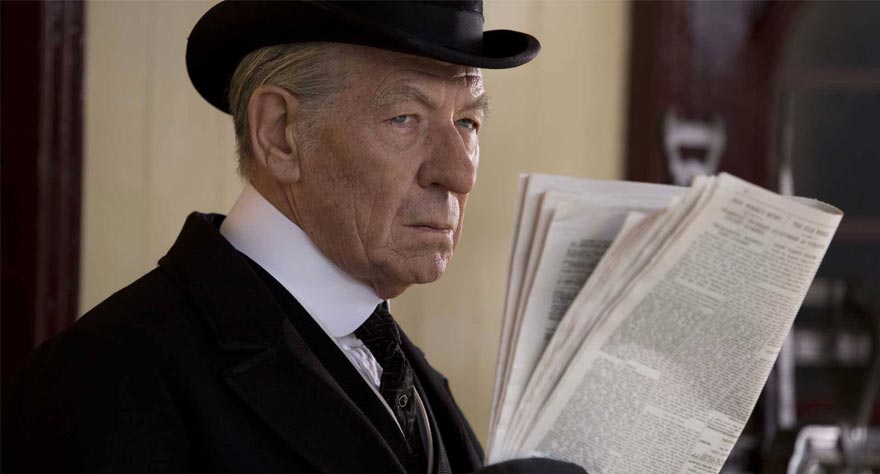 Sherlock Holmes is a character that people (at least filmmakers) can't seem to get enough of. He's everywhere these days, on big screen and on television. And while those movies and shows vary widely in their scope and story, one thing they all have in common is that the detective they depict is in his prime. But all that is set to change with this summer's Mr. Holmes.
Mr. Holmes looks to focus on the super sleuth in his twilight years as he spends his days tending to his bees, alone but for the company of his housekeeper and her young son, Roger. Before long Roger and Holmes team up as they revisit the circumstances of his final unsolved case, all while Holmes grapples one last time with the mysteries of life and love.
The great Ian McKellen takes up the lead role in the Bill Condon directed film (hopefully more Dreamgirls than Twilight), and was written by Jeffrey Hatcher. The film premiered at Berlin 2015 to a hefty heap of praise and the official trailer shows off some incredible cinematography, so it's safe to safe we're excited for this one.
Check out Mr. Holmes on July 17th.
Mr. Holmes Official Trailer