Hot Docs 2014: An Honest Liar, Love and Terror on the Howling Plains of Nowhere, Whitey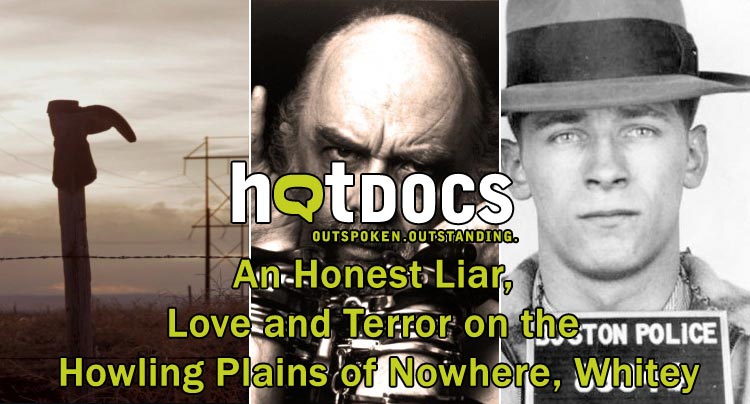 Love and Terror on the Howling Plains of Nowhere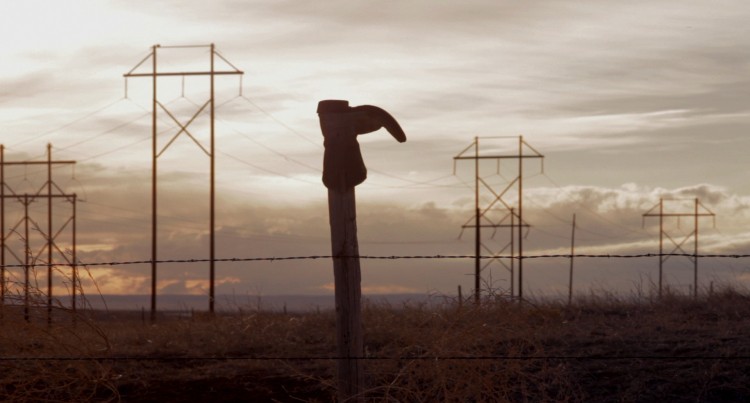 Filmmaker Dave Jannetta has made a sort of companion piece to author Poe Ballentine's (real name Ed Hughes) book of the same title. Ballentine resides in Chadron, Nebraska, a small, isolated town that's home to a bizarre unsolved mystery; in 2006, math professor Steven Haataja was found 3 months after disappearing, tied to a tree and burnt beyond recognition. Jannetta uses Haataja's death as a springboard for exploring the townspeople and, more specifically, Ballentine's life.
One's enjoyment of Love and Terror… will depend on whether or not the topics Jannetta profiles are as compelling as the main mystery. His film settles into a simple rhythm, going back and forth between Haataja's death, Ballentine's life and the defining characteristics of Chadron itself. Some of these segments are interesting, but other times the small town eccentricities are more boring than quirky.
And despite its efforts to be more than a true crime documentary, Love and Terror… shines when it focuses on Haataja's story. There's a kind of mass confusion in the town when it comes to Haataja's disappearance, from the inconsistent speculation of townspeople (usually one person's claim will be followed by another person claiming the exact opposite) to the local police's incompetence when it came to finding the missing professor. Commentary on the case by Chadron's citizens end up providing many of the film's highlights, including one person openly admitting they would be the prime suspect if Haataja was murdered.
Overall, Jannetta presents a compelling yet somewhat uneven portrait of a small town, and the unsolved mystery that's gripped them for years.
Come back tomorrow for an interview with Love and Terror on the Howling Plains of Nowhere director Dave Jannetta and author Poe Ballantine!
An Honest Liar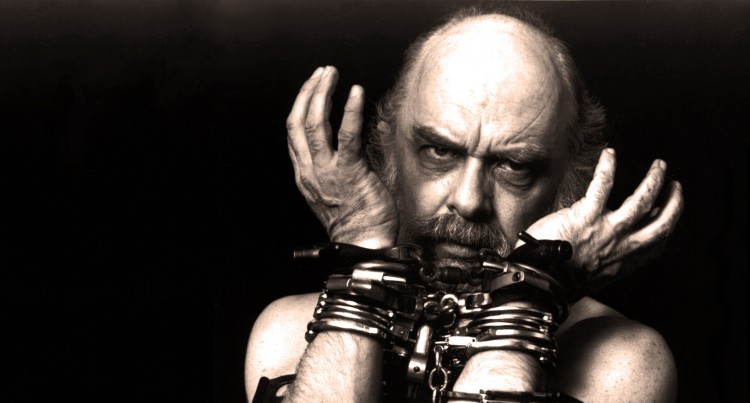 James Randi is the kind of elusive, charismatic public figure perfect for a documentary, and even at 85 his life is still filled with plenty of surprises. Randi originally started out as "The Amazing Randi," a magician and escape artist who loved using the deception of magic to entertain audiences. Once he saw people using the same techniques to take advantage of others, Randi began to devote his time to exposing psychics, faith healers, etc. as the frauds they really are.
Randi's stories from his earlier days of taking down different hoaxes are highly entertaining, like his feud with Uri Gellar or exposure of Peter Popoff's ministry. The most fascinating segment is Randi's "Project Alpha," a long con mission to infiltrate a parapsychological study. The interviews with Randi's partners on the project, two young magicians, are the best examples of the doc's commentary on deception. Randi kept debunking people for using lies to deceive rather than entertain, but he had to lie and deceive others in order to prove his points.
Unfortunately, directors Justin Weinstein and Tyler Measom decide to falsely connect Randi's work with his decision to hide his sexual orientation for most of his life. The framing of Randi's being closeted as a deception is bothersome for obvious reasons, along with a final act revelation involving Randi's partner that makes another false relation to Randi's professional life. Weinstein and Measom's documentary is fascinating and enjoyable for the most part, but it's not without its flaws.
Whitey: United States of America v. James J. Bulger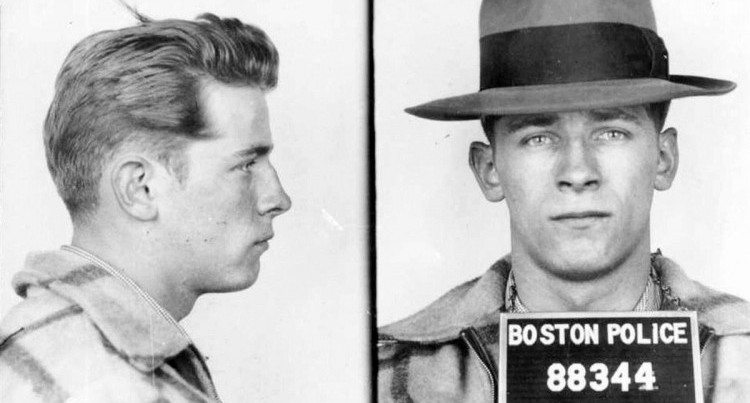 Paradise Lost co-director Joe Berlinger is back with another compelling crime documentary. This time he sets his sights on infamous Boston gangster Whitey Bulger, who terrorized Boston for decades before going into hiding in the 90s (the only person higher than him on the FBI's most wanted list? Osama Bin Laden). Bulger was finally caught in 2011, and Berlinger travels to Boston to film the craziness surrounding Bulger's trial (cameras weren't allowed in the court room, making Berlinger rely on transcripts to construct what happens).
Bulger's defense team doesn't try to argue his innocence. Instead, they fight the FBI's claims that he was an informant, saying it was the other way around. Bulger paid off FBI agents to make sure no one at the agency would try and take him down, and the corrupt agents would claim him as an informant to help close their cases. That's only the tip of the iceberg when it comes to the different accusations getting thrown around in the film, and through all of them one thing is clear: Everyone has something to cover up, and finding out the truth will never happen. Berlinger is a pro at documentaries, and it shows. His film is dense and fast-paced, filled to the brim with shady characters and some persuasive arguments from Bulger's defense team. Even at 107 minutes Whitey feels awfully cramped, and some breathing room might have made the barrage of information go down easier, but it's still a riveting documentary.
Be sure to look out for our interview with Whitey director Joe Berlinger during Hot Docs!