Highly Anticipated Movies to Pre-Screen at the Ivy Film Festival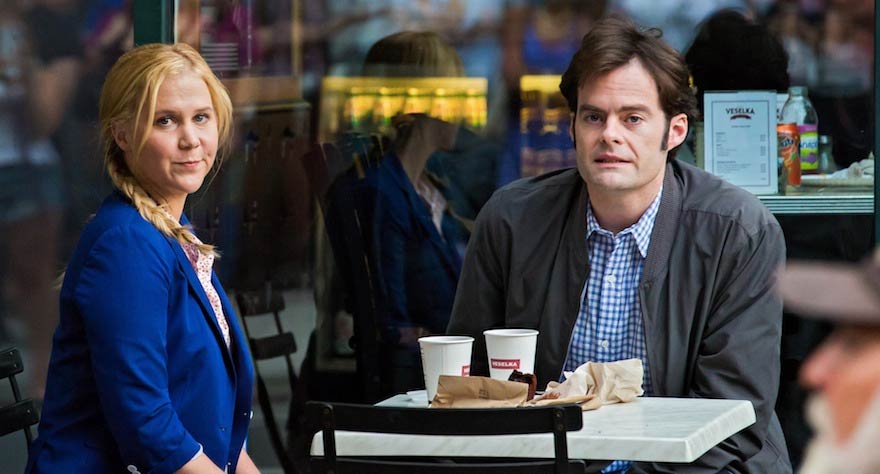 One of the world's biggest student film festivals will be bolstered by screenings of some of the year's most hotly anticipated movies. John Maclean's western Slow West with Michael Fassbender, Judd Apatow's Trainwreck starring Amy Schumer & Bill Hader, as well as James Ponsoldt's The End of the Tour featuring Jesse Eisenberg & Jason Segel, will all have pre-release screenings during this year's Ivy Film Festival, which runs from April 6th to the 14th. Along with a selection of student works, the 14th annual IFF expands the festival beyond its Brown University home to Dartmouth, Harvard, Princeton, Northwester, and the University of Michigan, Ann Arbor. Twenty-seven films will compete in four separate student competitions.
Ahead of the Ivy Film Festival revealing its full lineup, IFF also announced that iconic director Todd Haynes (Safe, Far From Heaven) will speak with students at the Ivy Film Festival about his career and his upcoming film Carol. Actor Jason Schwartzman (from the upcoming The Overnight) will also be a guest speaker. Past speakers included Jack Nicholson, Martin Scorsese, Oliver Stone, Wes Anderson, Adrien Brody, Laura Linney, Wes Craven, Park Chan-wook, Aaron Sorkin, James Franco, and Lena Dunham, among many others. Find out more at the Ivy Film Festival's website.