Hawke, Travolta, Farmiga Join Ti West's 'In A Valley of Violence'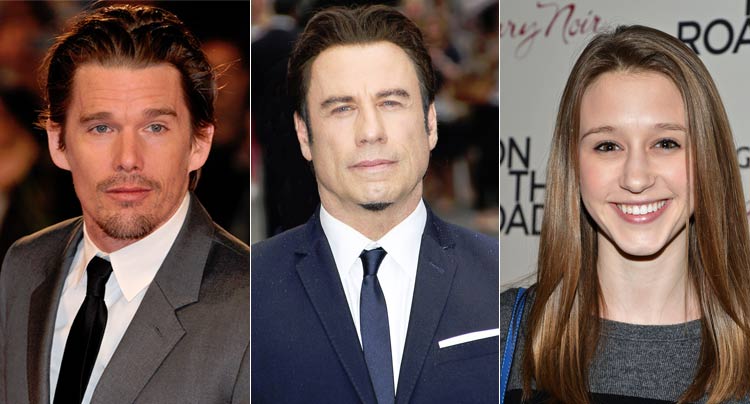 As an emerging voice in horror, writer/director Ti West is assembling a team of recognizable faces for his latest feature that is bound to attract attention. His upcoming revenge-Western In A Valley of Violence has added notable actors including Ethan Hawke, John Travolta, Taissa Farmiga, and Doctor Who's Karen Gillan (of the upcoming Guardians of the Galaxy) to its strong cast. For Hawke and Gillan, Violence will mark a return to Blumhouse Productions (the studio behind successful horror franchises Paranormal Activity and Insidious). Hawke recently starred in two Blumhouse features, Sinister and The Purge, and Gillan headlined Blumhouse's April horror release Oculus.
Filming for the revenge-Western is set to begin in late June, produced by Jason Blum of Blumhouse, and exec produced by previous Ti West collaborators Peter Phok and Jacob Jaffke. The story reportedly follows Paul (Hawke), a drifter looking for revenge on the thugs that killed his best friend. Farmiga and Gillan will portray sisters that operate the town's motel and ultimately help Paul on his vengeance quest. Ti West's last feature, The Sacrament, will be released on June 6th of this year.