Happy Friday the 13th: First Trailer For Guillermo del Toro's 'Crimson Peak' is Here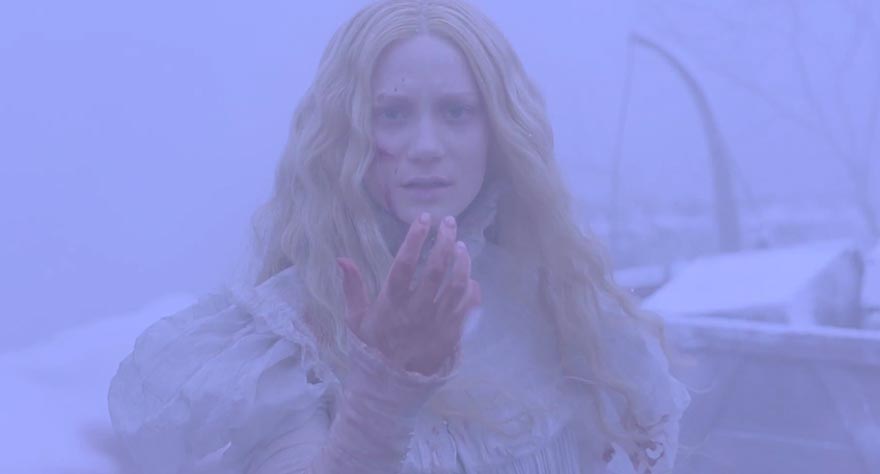 On a day known for it's superstitions and inherent spookiness levels, those of us more excited about an excuse to watch horror films tonight than rom-coms tomorrow will be extra thrilled by this new trailer.
We've been hotly anticipating Guillermo del Toro's next film Crimson Peak since he teased us with a creepy walk-through set-up at Comic-Con last summer. With the promise of a return to Pan's Labyrinth-levels of creepiness and the sort of atmosphere del Toro is expert at creating, this film actually made our most anticipated of 2015 list.
In this new trailer we get a better look at Mia Wasikowska's Edith Cushing, a Victorian era woman swept off her feet by Tom Hiddleston's Sir Thomas Sharpe who brings her to his childhood home where his creepy sister (a surprisingly dark haired Jessica Chastain) lurks and the house itself is a menacing character. It may have just the slightest bit too much CG, but as Pacific Rim proves, no one makes you buy-in and root for CG more than del Toro.
Watch and get freaked out for yourself below.