Hansel and Zoolander Back On The Runway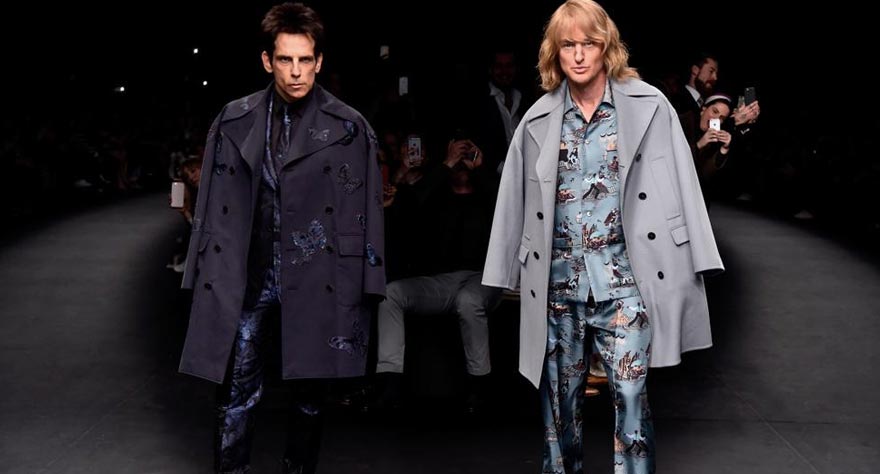 Owen Wilson and Ben Stiller made a guest appearance during Paris Fashion Week on the Valentino runway to announce the return of the ridiculously good-looking duo, Hansel and Derek Zoolander, in Zoolander 2.
The original movie is about the vapid but good-hearted male models that are hooked into a ploy to assassinate the Prime Minister of Malaysia (or the slightly less offensive Micronesia as it's stated in the edited movies released in Malaysia and Singapore). With a cast including Milla Jovovich, Jerry Stiller, David Duchovny, Jon Voight, and Vince Vaughn, there were also waves of cameos in the first film such as Donald Trump, Victoria Beckham, David Bowie, and Billy Zane.
Talks of a sequel have been in the works since at least 2008 but things are finally starting to look solid. It will be written and directed by Justin Theroux who is known for his writing credits on Tropic Thunder, Iron Man 2, and Rock of Ages, and he also played the Evil DJ in the first movie. So far, it looks as if Will Ferrell and Christine Taylor will be returning to reprise their roles. Penelope Cruz is also confirmed to be signed on for the film.
Filming will begin in Rome at Cinecitta Studios this Spring and will be released on February 12th, 2016.
Watch Derek and Hansel at Paris Fashion Week below.