Guy Pearce and Cobie Smulders get 'Results'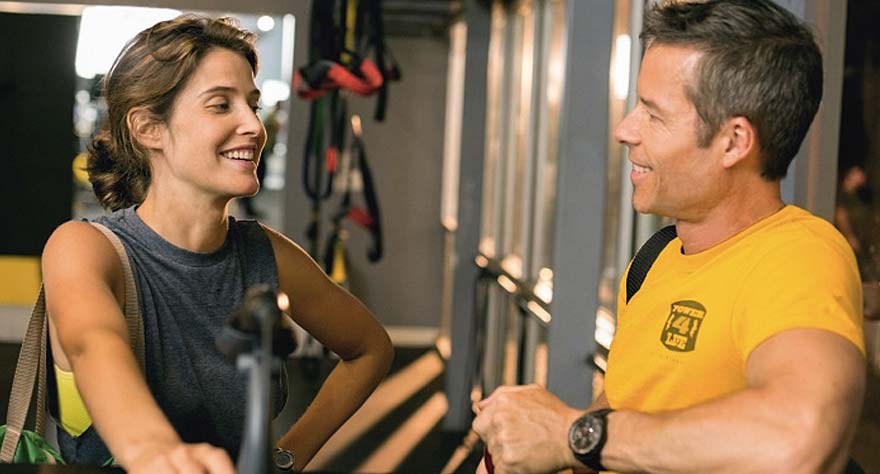 Guy Pearce is awesome. When he shows up, we show up, ticket in hand. Even in the smallest roles he has a way of breathing a little something special into the picture, whether it be falling apart around him or a good film he's just made great (must-sees include: Animal Kingdom and The Rover). Cobie Smulders, on another hand, is something of an unknown factor. How I Met Your Mother was never too good, and never truly terrible, but the role didn't give her much to work with. And neither has her work in the Marvel universe. Both of these factors are just two of the reasons to take a look at the new trailer for the Sundance 2015 hit, Results.
The log line for Results is rather simple: the film follows  Kat (Smulders) and Trevor (Pearce), two personal trainers who get caught up in the messy life of new-client Danny (Kevin Corrigan). Ideally, humor, maturing, and something heartfelt follow.
Written and directed by Andrew Bujalski (the "godfather of mumblecore": Funny Ha Ha and Mutual Appreciation), Results is his first foray into the territory of professional actors–a trick that's brought endless returns for other mumblecore vets. Joining the three principals are Brooklyn Decker, Giovanni Ribisi, and Anthony Michael Hall.
The word out of Sundance was quiet, but positive, so count us in. Results arrives May 29th.
Results trailer