Get Your Dream Project on the Go with Dogfish Accelerator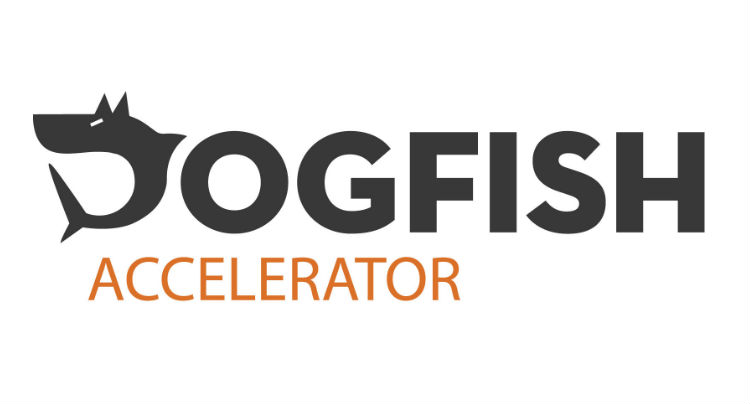 Right now is the best time ever to be a content creator. The media outlets available to artists with bright ideas are nearly endless, with film, comic books, television, online video, video games, and many more corners of the entertainment sphere all acting as viable platforms for artists to express themselves.
But with unlimited possibilities comes a steady stream of hurdles to clear: How do you stand out amongst millions of like-minded creators? How do you find funding for your project in an ocean of projects that need funding?
Enter Dogfish Accelerator, a financing program that provides funding and other forms of support to help independent artists get their ideas off the ground. Candidates will be selected from a pool of applicants and participate in a nine-week program at the company's headquarters in New York, from September 22 to November  19, where the artists will be offered all kinds of support, from business mentoring, to funding ($10,000!), to various networking opportunities. Good stuff!
At first primely focused on jump-starting independent film projects, Dogfish Accelerator now encompasses all forms of media. The program is a no-brainer for those of you independent filmmakers and storytellers out there with dream projects that just need that extra boost to get up and running. The deadline for applications is August 8th, so sign up now or spread the word!
From the press release:
Dogfish Accelerator is seeking smart, savvy entrepreneurs who are looking to turn their dream project into a reality – no matter how big or small, be it a groundbreaking feature film or an in-your-face Vine series. The program will provide $10,000 to each candidate or team to establish initial financing and will offer business development and networking support over a nine-week period, from September 22 to November 19, 2014, at the company's headquarters in New York City.

Last year's inaugural cycle selected eight teams of cutting-edge content creators out of nearly 500 applications from around the world. Selected candidates developed such exciting projects as a digital comedy brand with viral web content (Auralnauts), a 3D transmedia children's film and tablet video game (MAX & CHARLIE), and a feature film that will incorporate an event tour, live music, shareable GIFs and experimental media (LIKE ME).

This year, Dogfish Accelerator is taking a much more radical approach to content, extending the applicant pool to all types of media – from narrative and documentary feature films, to shorts, multimedia, television series, webisodes, animation, graphic novels, comic books, video games, music videos, visual art, design and social media applications like Vine, Instagram, and Tumblr.

"Content is content, no matter what form it takes," said James Belfer, CEO of Dogfish. "We're looking for the next generation of creators who want to make an explosion with their art. Creators who will stop at nothing to make cool shit. Creators who want to show the world that content is a sustainable industry and are ready to work with us to prove it."

In addition to financing, Dogfish will host weekly sessions of speakers, workshops and one-on-one mentorship opportunities led by top industry professionals, including producers, investors, lawyers, accountants, bankers, distributors, sales agents and marketers. At the end of the program, Dogfish will host an investor Demo Day where each venture will be showcased to potential investors.

Applications for Dogfish Accelerator are now available online at: https://www.f6s.com/dogfishaccelerator2014#/apply.

The deadline for submissions is August 8th.

For more information, please visit http://dogfish.ventures.