Get Ready for 'The D Train' in First Trailer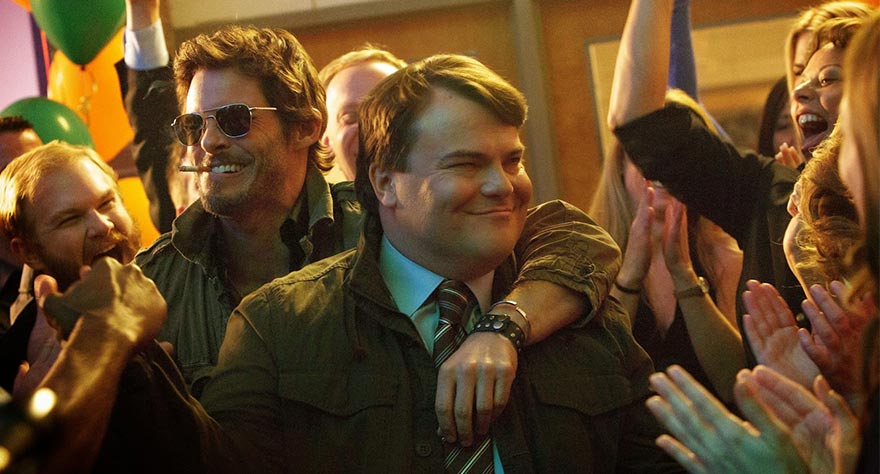 Jack Black is one of the most hit and miss actors working today. Without a doubt he can knock it out of the park, in both hilarious supporting roles and serious leads. But for every Bernie there is a Gullivers Travels. Still, there is something about his manic energy that lends his every role a certain watchability.
For his first big headliner of 2015, Black is hopping on The D Train, a comedy that popped up at Sundance and sees its first trailer debut today.
The D Train stars Black as Dan, a perpetually uncool dude struggling to put together the perfect high school reunion, only to find that no one wants to show. His solution might just lie with his polar opposite, Oliver Lawless (James Marsden), the face of a national commercial. But when Lawless agrees to return home for the reunion, Dan watches his life get quickly taken over by his new pal.
Written and directed by Andrew Mogel and Jarrad Paul (the writing duo behind Yes Man), the film co-stars the ever-hilarious Kathryn Hahn (She's Funny That Way, Parks and Rec) and Jeffery Tambor (Arrested Development, Transparent).
So far The D Train has chalked up mixed buzz, but the Black/Marsden team up holds a lot of potential. Check out the trailer below.