George Clooney Takes Us to 'Tomorrowland' in New Trailer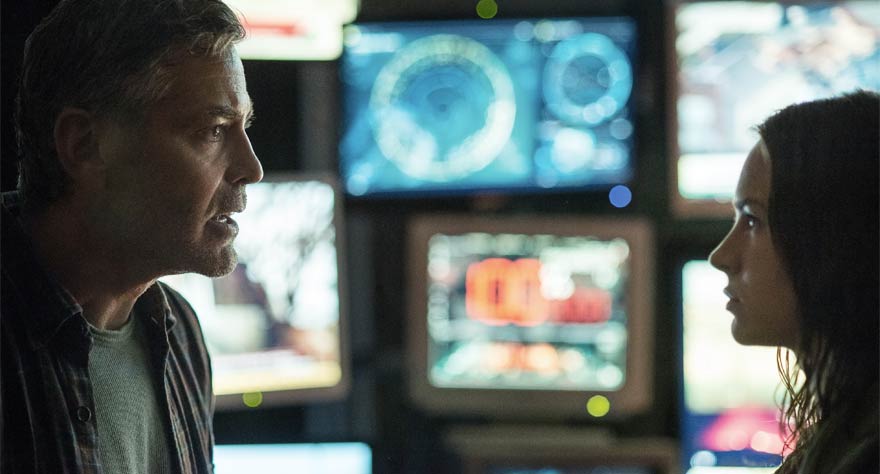 Let's be honest for a minute. We all love George Clooney. He's funny (Fantastic Mr. Fox), he's sexy (The American), he's smart (Michael Clayton), and he makes great movies (Ides of March). We also all love Brad Bird, whether we know it or not (The Incredibles, Mission: Impossible–Ghost Protocol). Which means we're all pretty pumped for this summer's Disney adventure Tomorrowland.
Tomorrowland sees disillusioned genius Frank (Clooney) and teenage scientist Casey (Britt Robertson) team up for a dangerous mission to uncover a secret place in time and space known only as Tomorrowland. For the most part the rest of the details have been kept tightly lidded, but since it's a Disney movie we're guessing that spectacle and hope will abound.
But even before we knew anything about this one, we were excited; Clooney is always solid, no matter the film, and Bird knows a thing or two about some good ol' fashion light-hearted adventure that still leaves you hanging on the edge of your seat (not to mention his two Oscars). Pair that with a pretty wild supporting cast: Robertson, Hugh Laurie, Tim McGraw (?), Kathryn Hahn, and Judy Greer.  We had this one on our list of the 22 features we are most looking forward to in 2015, and it's safe to say we are only getting more excited with each new trailer (the Eiffel Tower is a space ship!).
Check out the second trailer below: