'Game of Thrones' Keeps Their Lips Sealed at Comic-Con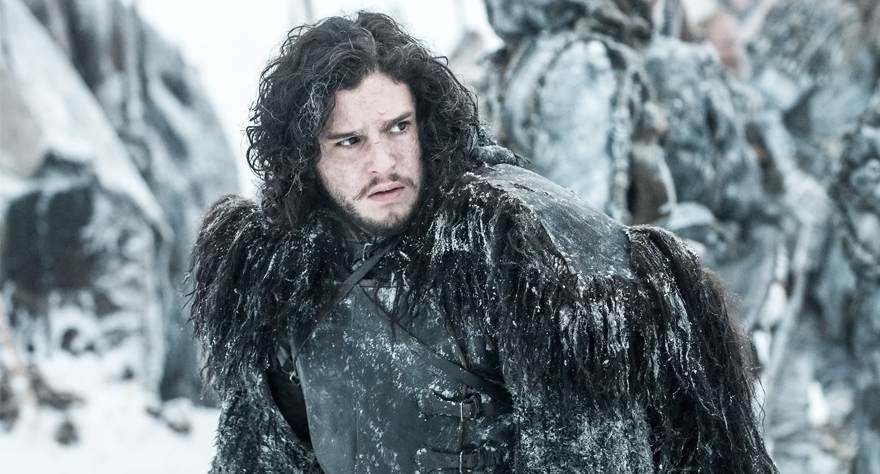 Game of Thrones is a hot ticket at Comic-Con and usually one of the more exciting panels to get into—they certainly give the best swag—but this year, several weeks after that tense season finale, the cast and crew in attendance on this year's panel were uncomfortably mute.
Moderated by Game of Thrones super fan, Seth Meyers, the panel started almost straight away with only a quick sizzle reel of Game of Thrones references in pop culture, including Meyer's own Jon Snow at a Dinner party sketch and Sesame Street. Then Meyers asked a few fun but ultimately non-newsworthy type questions.
He goaded Gwendoline Christie about her character's inability to do the one job set out for her, referencing Brienne of Tarth's oath to save Sansa by waiting for her to light a candle in a tower. "You don't have to take these oaths," he teased. There was some banter from John Bradley and Hannah Murray about their characters, Gilly and Sam, finally getting together on the show. Everyone else generally joked about the miserable state of affairs for most of their characters and then they moved on to audience questions.
That's when things started to feel especially awkward as panelists, clearly in terror of revealing secrets, gave one word answers or vague speculations about the fates of their characters. Meyers interceded a few times to establish that the panelists wouldn't be able to say much.
What we did learn? That Obama's favorite episode was "The Red Wedding" and he asked director David Nutter directly if Jon Snow was dead. Nutter holds the stance he's had since the finale aired: "Jon Snow is deader than dead." This speculator thinks his consistency of wording is more encouraging than not. "Dead" isn't always dead in Westeros.
One confirmed dead person, however: Stannis Baratheon. Nutter made a comment about the character—considered unofficially dead only because his death wasn't shown on screen—that closes the case on him.
Other things we know: That Conleth Hill (Lord Varys) is hilarious and needs his own comedy show, that Maisey Williams (Arya) thinks she'll have a lot of action next season despite being blind, and that the fun audition reel (see video below) of the cast proves they all deserve to be cast.
Otherwise we remain like Jon Snow: we know nothing.
Game of Thrones audition reel