'Frozen 2' Confirmed & Release Date Set for 'Star Wars: Episode VIII'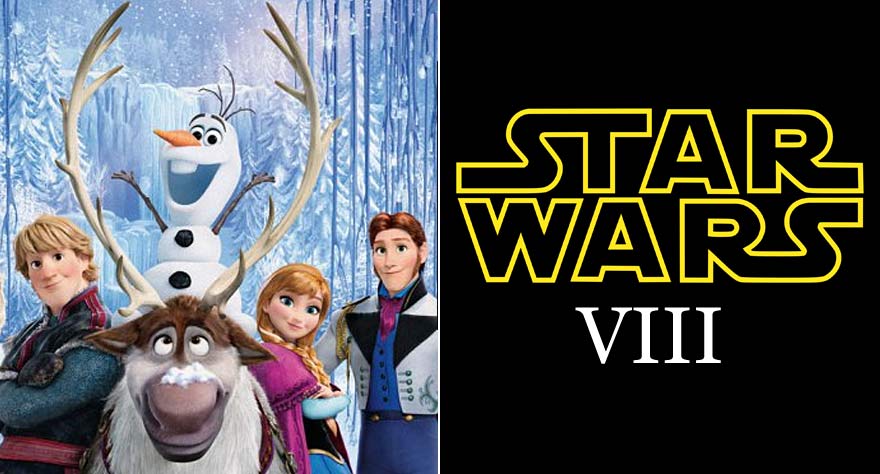 Disney dropped two major announcements on Thursday at their annual meeting of shareholders.
First, that the release date for Star Wars: Episode VIII has been set for May 26, 2017. They also shared that there will be a stand alone movie, Rogue One, set in the Star Wars universe that will be out on December 16, 2016 and (as we already know) directed by Gareth Edwards.
Also confirmed will be the official making of a sequel to Frozen, although they have yet to announce a release date or any other production details. All that's known is that the first film's directors, Jennifer Lee and Chris Buck are working on the project with producer Peter Del Vecho. The announcement of a sequel is no real surprise knowing the success of the original Oscar Award-winning film, but it's good news for Frozen fans nonetheless.
On another note, shareholders had the opportunity to propose new policies and ideas to Disney's CEO Bob Iger who responded to one such question that he will ban smoking from films marketed to kids…sad, maybe, that that needed to be stated. However, he won't necessarily lobby for other production companies to follow suit.
All in all, it seemed to be a pretty productive meeting.
We'll just leave you with this tweet from Kristen Bell:
Dreams really do come 2!!! #FROZEN2 #itsofficial pic.twitter.com/qF6qTQlnqi

— Kristen Bell (@IMKristenBell) March 12, 2015