South Asian International Film Festival: Ankhon Dekhi and More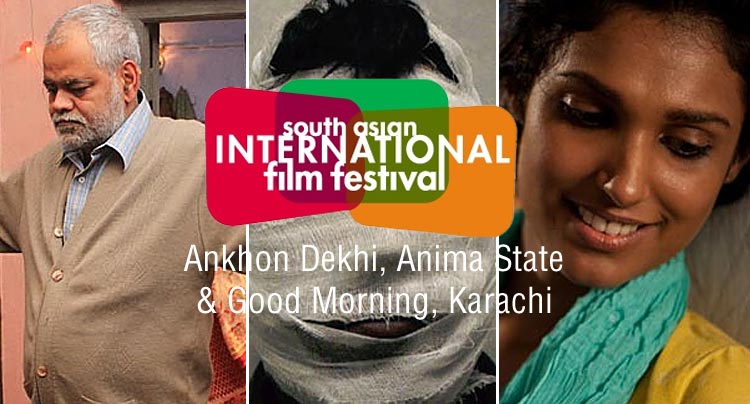 Coverage from the South Asian International Film Festival
Good Morning, Karachi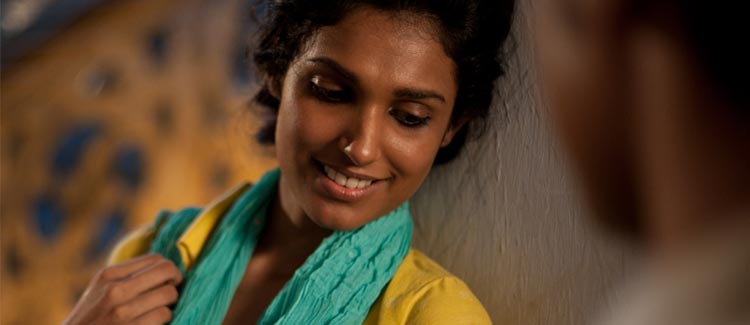 Good Morning, Karachi, directed by Sabiha Sumar and staring actress and model Amna Ilyas, is a tale of a young woman named Rafina who is forced to confront traditional values in a rapidly modernizing society. Raised in a working-class neighborhood in Pakistan, Rafina dreams of independence and becoming a professional fashion model–-even as her family and fiancé pressure her to settle down into a more traditional role. Set against a backdrop of religious fanaticism, political strife and economic hardship, Rafina's character is used to analyze the contradictory pulls facing young women in a religiously conservative and largely traditional society.
Good Morning, Karachi offers us an optimistic middle path between orthodox culture and contemporary sensibilities, both heeding the past while not selling out. While the film is perhaps a bit cliché in its embrace of love and acceptance as the ultimate answer to conflicting social demands, gender inequality and broader geopolitical issues, Good Morning, Karachi still does take on some very serious topics, and offers a perspective on Pakistani culture and society from a much more localized viewpoint that one doesn't often get– for example, I found it interesting to consider fashion modeling as a form of female empowerment in a culture where women are often not brought into the limelight. Good Morning, Karachi is light without being too "fluffy," is charged by basic social truths, and remains charming in its sincerity and conviction.
Anima State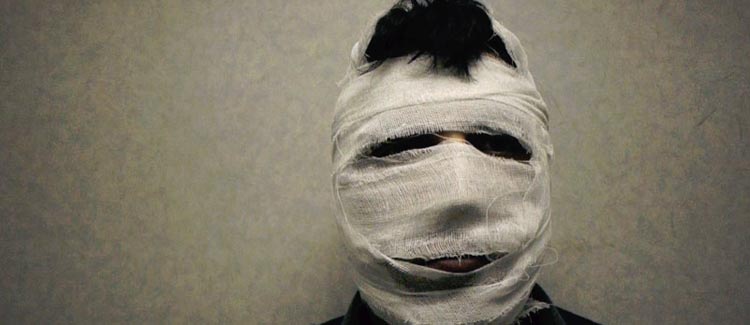 Anima State is a film loaded with cultural and political references to director Hammad Khan's native Pakistan, striving for importance and poignancy, attempts to speak out for a disenchanted generation– and falls disappointingly short.  The film is broken into two sections– in the first, we following a nameless man wearing a bandage around his head as he arbitrarily begins killing people on the street. In the second section, the bandage comes off, the gun literally transforms into a camera, and our shooter turns out to be an unassuming filmmaker who manages to get chased and/or beaten by soldiers, then a techie street gang, then his own imagination as he becomes delusional and believes helicopters and cars that pass him are hot on his tail.
There are a number of flags here that indicates this film is intended for a Pakistani audience. There are multiple historical and cultural references that completely go over the heads of most Westerners, and the killer's murdering of who seem to be representatives from each segment of Pakistani society (police/military state, the tech-savvy youth, the poor, sex workers, the nation's closeted gay community, etc.) largely loses its impact on a non-familiar audience.
While the film's shocking imagery and powerful nihilist message concerning modern Pakistan might be interesting as a cultural artifact, the power of its gravitas ends there. Its lack of subtly, humor, and originality isn't very becoming, and Khan's politicized style, is far from enjoyable to watch. Though laudable on some level, the film will have a hard time finding an audience.
Ankhon Dekhi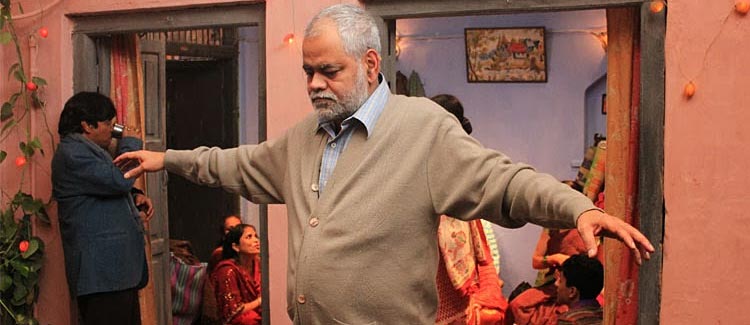 Ankhon Dekhi, directed by veteran actor and filmmaker Rajat Kapoor, is a humorous and clever story set in contemporary India. Our protagonist is Bauji, an average middle-aged man who, after discovering the bad reputation of his daughter's boyfriend is undeserved and false, decides to believe only what he experiences first hand. Bauji's humorous insistence on sticking to his morals brushes up against his family and working life, and must somehow manage his newfound search for a sort of self-wrought spiritualism with the demands of everyday life. Despite it's slightly meandering narrative and a some culturally untranslatable moments (such as the uncle beating his son for failing maths), the film provides and intimate and everyday perspective on Indian family life and values, is very humorous, and features a beautiful wedding scene near its conclusion. Delightful to watch, Ankhon Dekhi is a must-see at this year's festival.