LA Film Fest Reviews: Winter in the Blood & You're Next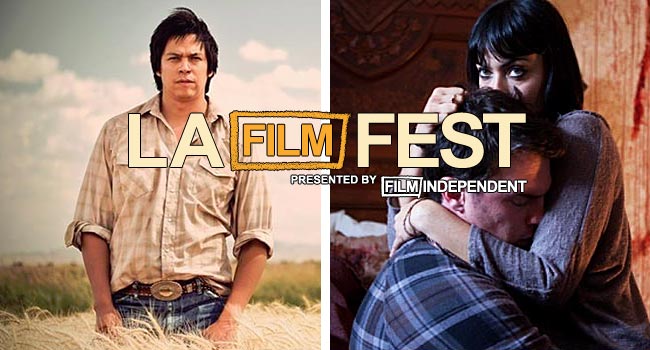 Winter in the Blood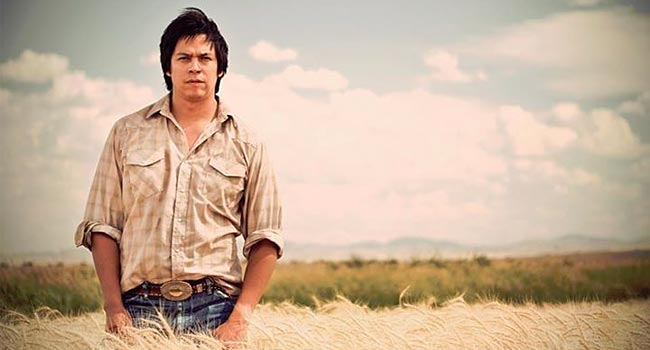 Directors Alex and Andrew Smith attempt the monumental task of adapting James Welch's first novel, Winter in the Blood, the result a wildly uneven, but daring film. Blood, Welch's first novel, follows an unnamed native American on the Fort Belknap reservation in Montana during the 1970s, drinking and fucking his way through an identity crisis, while suppressing a tragic childhood. Sounds the stuff of wild storytelling and the Smith brothers put in a valiant effort, however, theirs is a true independent picture and a story this vibrant simply demands talent beyond their means.
The lead, Chaske Spencer, depending on the scene and quality of the actors surrounding him, lurches between embodying the tragic hero and indicating the often-mediocre writing. His scenes with excellent character actor David Morse are easily the best in the film. The quality of the ensemble of Native American and Caucasian actors varies wildly. Another kink in the cog is the film's cinematography, which often fails to capture the beauty of the landscape or the degenerative rural environments effectively. Oddly enough, the few visually stunning moments are chopped short and distributed throughout the films hallucinatory structure which weakens their impact. The Smith brothers attempt a sprawling epic of Native American identity and the work stands proud on a thematic level, but many of their scenes fail to connect. Their blending of memory and hallucination intrigues, but feels visually dated and amateurish. I think this project should have fallen into the "do it right or don't do it at all" category, but I have to commend the team for their determination in adapting such challenging material.
RATING: 4
You're Next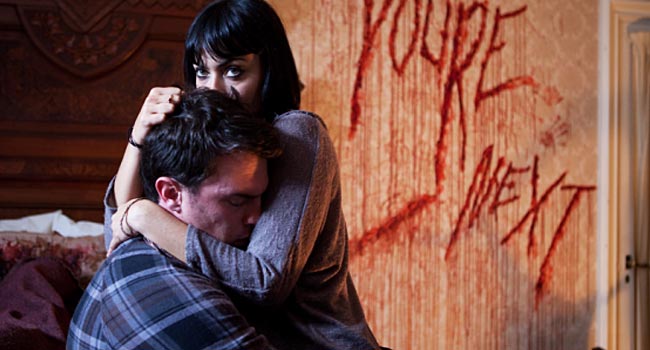 The brilliant genre cocktail of family drama and sadistic home invasion works and whipped this late night LAFF audience into a frenzy. New horror maestro, Adam Wingard of the V/H/S franchise, makes magic of Simon Barret's delightful script in You're Next. The Festival meets The Strangers, when a despicable love to hate them rich family reunites with boy and girlfriends in tow to find themselves pit against animal-masked psycho killers. Even as the slaughter begins brothers criticize each other and new girlfriends roll their eyes. Wingard handles the tone changes of Barret's script with a sure hand as he splatters blood and wrenches a laugh within moments. Barret includes some nice twists in what could be a too familiar story. Australian actor, Sharni Vinson ups the ante with a horror film "final-girl" that even makes the girls from The Descent look soft. Horror fans should delight in You're Next and comedy fans who aren't squeamish should seek it out as well.
RATING: 8