Frameline37 Reviews: Bwakaw, The Campaign, Big Words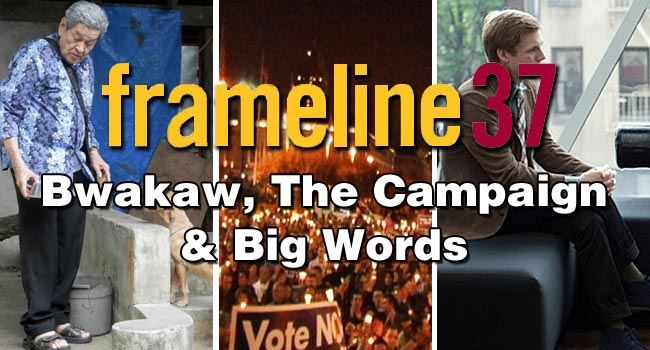 Bwakaw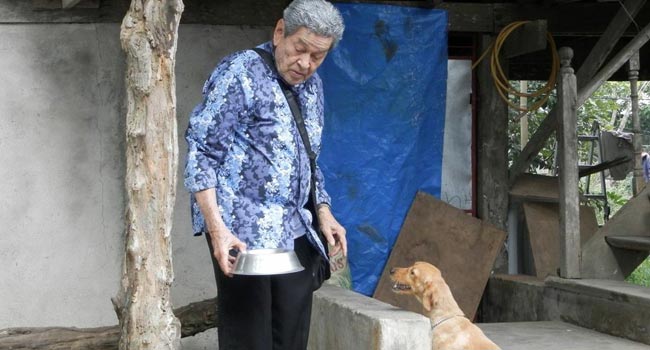 Veteran Filipino actor Eddie Garcia puts on a staggeringly heartfelt performance as Rene, an unimaginably (and hilarious) grumpy old man with a dream-crushing mean streak. Bwakaw is set in an unremarkable (though picturesque) village in the Philippines, Rene spreads his Scrooginess to everyone he meets, even the nice ones. A neighbor delivers a meal to him as a friendly gesture, with a smile. "Perfect timing" he replies, as he as he feeds the offering to his dog, Bwakaw. Why so rotten? Well, he came out of the closet when he was sixty, subsequently realizing he'd been deceiving his sweet girlfriend of 15 years the whole time. What's worse, he since hasn't felt the touch of a man, due to coming out at an advanced age. "Do you know how hard that is?" he whimpers in confessional. Constant reminders of death stalk and surround him, exacerbating his bitterness.
"Why do you do nothing but wait for your death?" a friend asks. "At my age, what else can I do?" sighs Rene, hope stripped bare.
Jun Luna should be beaming with pride, as he's directed a film that swims through you like a chill, striking every nerve along the way. The drama hits hard, charged with elemental power. Despite the emotional heft, it's also wickedly funny—Garcia's crotchety snips and insults are certifiably golden. I've not seen a better film come out of the Philippines, and I'd urge anyone typically dissuaded by world cinema to give Bwakaw a watch—it'll stir you to the core.
RATING: 8.1
The Campaign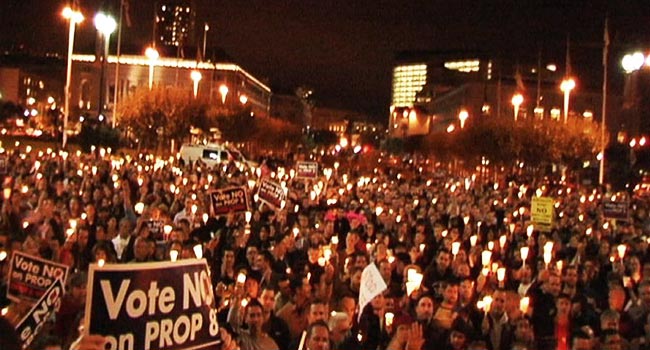 Documenting the impassioned 2008 campaign to battle Proposition 8—an amendment to California state constitution that states marriage can only be between a man and woman. The Campaign is a surprisingly prosaic documentary about the furious, closely contested and polarizing national debate. Director Christie Herring had her cameras on the front lines in San Francisco during the fight against Prop 8, and was there to capture the heartbreaking defeat as the amendment passed on Election Day. The film simultaneously recaps the history of the struggle for same sex marriage, touching on the trailblazing of the Mattachine, the inspiration of Harvey Milk, and the infuriating antagonism of Anita Bryant.
The subject matter is sure to stir up emotions in just about everybody (though the film ironically explores how voter apathy might have been the campaign's downfall), but the presentation of the hard-fought battle is so conventional it hurts. We see the heartbreak and tireless work of the campaign volunteers, but the filmmaking doesn't match their passion. It lacks the sense of urgency to inspire people. Nevertheless, The Campaign is a must watch, for the sake of our country's future. I just hope it's effective enough to move the needle.
RATING: 6.5
Big Words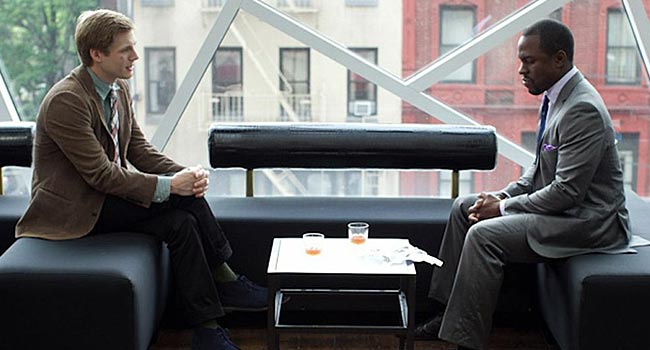 John, James, and Malik, three former members of a '90s New York hip-hop crew find themselves stunted by their inability to let go of the past in Neil Drumming's bittersweet Big Words. The trio had a painful, unexplained falling-out years ago and haven't kept in touch since—but a party on 2008's historic Election Night serendipitously brings them together and forces them to confront their old demons while the rest of the country looks ahead, full of hope. If you're expecting a sentimental reunion flick here, you're (thankfully) dead wrong.
Director Neil Drummer exhibits a high level of taste in his feature debut. Big Words approaches a slew of interesting ideas—the stunting effects of nostalgia, black alpha-male homophobia, the difficulties of self-reconciliation—and Drumming is tasteful in the way he subtly introduces these ideas, tossing them up gently for us to ponder amongst ourselves. The film doesn't have an agenda, nor does it feel like it's trying to be profound. The actors do a good job all around (Darien Sills-Evans is a standout), and where the characters end up at the end is pleasantly unexpected. Big Words is a thoughtful assortment of conversation-starters set to dope '90s hip-hop beats.
Stay tuned for our full review and an extended interview with director Neil Drumming.