Frameline37 Festival Coverage Introduction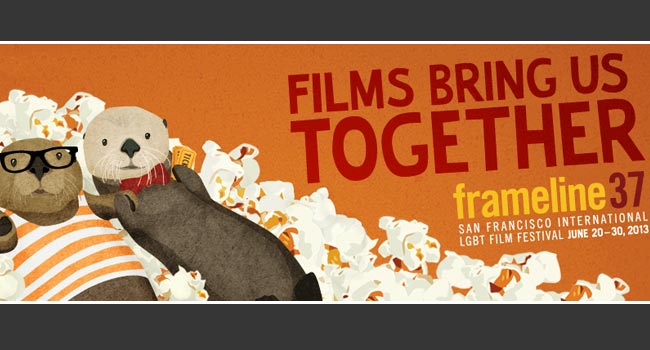 LGBTQ cinema will get the bright spotlight it very much deserves at Frameline37, the oldest, most respected queer cinema showcase in the world. The festival runs from June 20-30 in San Francisco at the Castro Theatre, Roxie Theater, and Victoria Theater, and in Berkeley at Rialto Cinemas.
Queer cinema is ever-growing, and the issues, questions, and cultures explored in its films are key to promoting acceptance, understanding, and education about the LGBTQ community. There are far too few queer representatives in film, and Frameline helps to change the landscape. It's also going to be a hell of a lot of fun, with films from across the globe in every genre, from drama to comedy to action to documentary.
Here are a few of the films I'm looking forward to watching at the festival:
Concussion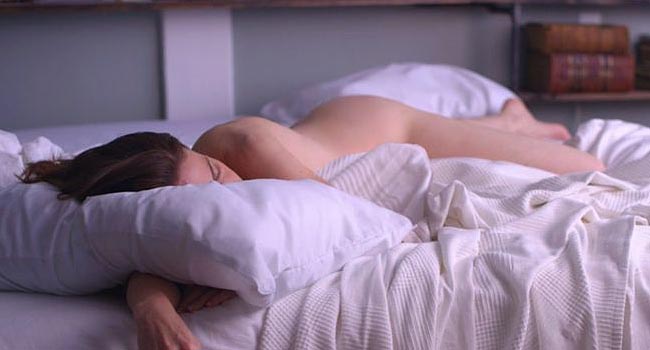 The festival's opening night film is the sexy, introspective debut feature of director/writer Stacie Passon, Concussion. Robin Weigert plays a 40-something lesbian stay-at-home mom who finds her cushy suburban life to be unsatisfying, both emotionally and sexually. After getting clocked on the head with a baseball by her son, her motivation to liberate herself from the doldrums of home life is amplified. She starts a project renovating a loft in the city, and an opportunity comes along that allows her to do something she's never done before—pay for sex. Feeling sexy for the first time in ages, she goes even further by jumping to the other side, becoming a call girl herself. Still, at home her family waits. It's always great to see a female-dominated cast, and Concussion looks to be a stirring exploration of sexual depravity and suburban melancholy.
GBF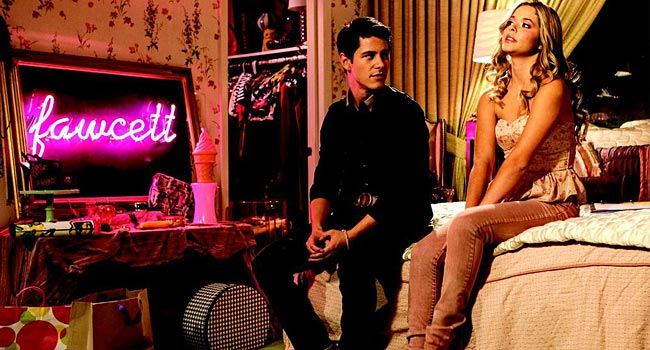 One can get a little emotionally drained at film festivals, shuffling from one life-affirming, gut-wrenching, tear-jerking indie flick to another. I don't expect this to be the case at Frameline37, mostly due to the number of fun, gaytastic features like Hot Guys With Guns, The Gayanator, and this, director Darren Stein's GBF, a high school comedy about gay BFF's Brent and Tanner planning their epically glittery and homo-tacular coming out. Stein's track record isn't exactly glowing—his most notable film is 1999's camp-trash Jawbreaker, which was absolutely destroyed by the critics—but honestly, I don't care. I'm going into GBF (Gay Best Friend) looking to laugh my ass off so hard I spill my popcorn.
C.O.G.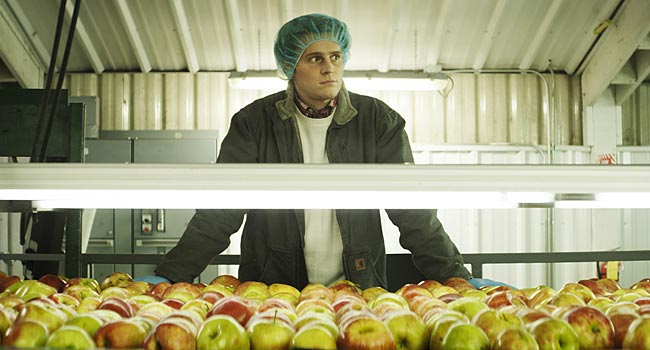 Jonathan Groff stars as a cocksure city boy who travels from Connecticut to Oregon to get his hands dirty (for the first time) on an apple farm in C.O.G., the very first screen adaptation of a David Sedaris short story. Finally! Director Kyle Patrick Alvarez's follow-up to his critically acclaimed debut Easier With Practice, C.O.G. has all the trappings of a typical indie flick—a lonely protagonist with a weird job in a small, church-going town, lots of pretty landscape shots, eccentric white people—but with the promise Alvarez showed in his debut, C.O.G. is likely to be another indie treasure.
The Campaign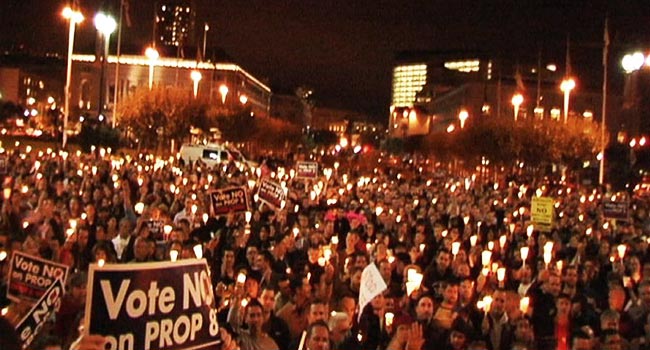 Same-sex couples won the right to marry in California in 2008, but had their rights yanked away from them later that year in November when Proposition 8—a state constitutional amendment that states only a man and woman can marry—passed. The Campaign takes a close look at the fervent battle against Prop 8 by gay rights activists and supporters. The film also examines the history of the fight for gay rights from the '60s to now. Prop 8 has recently been challenged as unconstitutional, and the Supreme Court is reviewing Prop 8 at the time of this writing. The Supreme Court was expected to make a decision on gay marriage this past Monday. Their decision is now expected to be announced on Thursday, opening night of the festival. It's hard to think of a time this film would be more relevant.
In the Name Of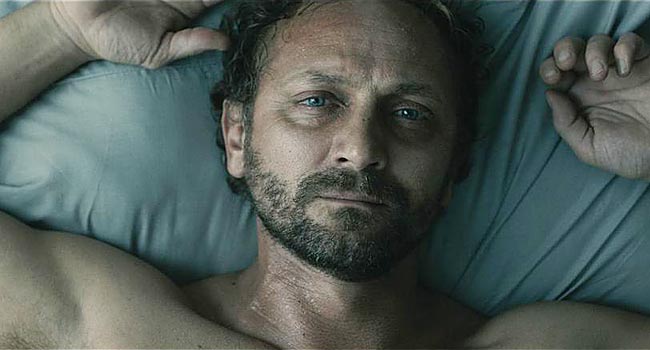 In the Name Of is a Polish film about a priest wrestling with his homosexuality. One would think the premise would result in a scandalous, high-drama film, but from what I've heard, the film takes a disciplined approach. It won the Teddy award at the Berlin Film Festival for best LGBT feature and has been receiving a lot of praise for its beautiful cinematography. It'll be interesting to see the controversial issue of church and homosexuality explored by Malgowska Szumowska, an Eastern European director.