CAAMFest 2013 Wrap-Up and Top 5 Films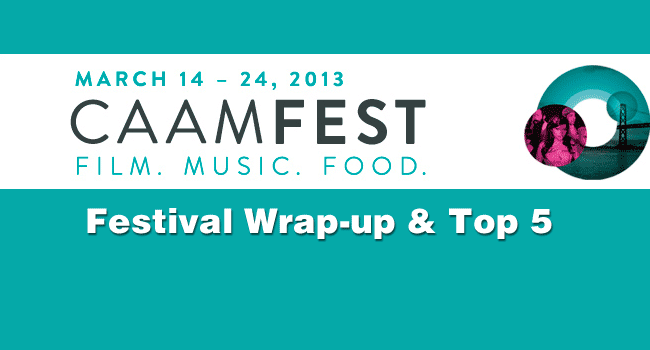 My first experience at CAAMFest was a blast. It was exciting to see Asian-American cinema come into its own right before my eyes. Being that there aren't many true representations of Asian America in cinema today (that's an understatement), the field is wide open for these Asian-American independent filmmakers to make their voices heard in whatever way they see fit; they're pioneers in that way. They represented the culture well, with staggeringly varied and unique films that show just how versatile, imaginative, and inclusive the Asian-American perspective can be.
The festival didn't focus exclusively on the medium of film, however, and provided a platform for creative minds in other fields; various chefs, bands, DJs, and writers got to express themselves through their respective mediums as well. From live concerts, to food tastings, to book signings, there was a lot to experience at CAAMFest. The different art forms converged to make for some amazing live events.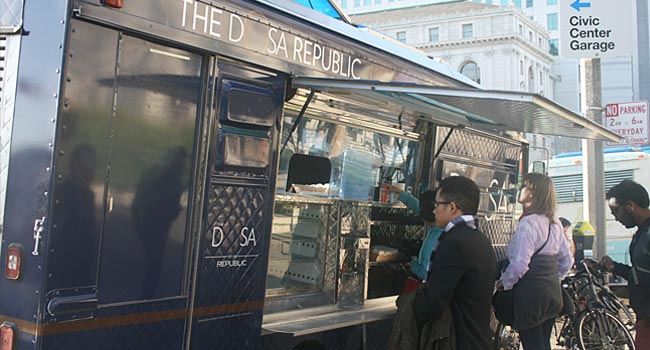 At San Francisco's Asian Art Museum, Amrit Singh, executive editor at Stereogum.com, screened Dosa Hunt, his short film in which he takes some of his New Yorker musician buddies (of bands like Das Racist, Vampire Weekend, and Neon Indian) and searches for the best dosa (a South Indian potato-filled crepe) in New York City. CAAM provided us with a dosa truck outside the museum that satiated our gargantuan dosa cravings, and Heems—of the now-defunct Das Racist and star of Dosa Hunt—played a trippy set with fellow former Das Racist member, Dapwell, to top off the night. A great movie, delicious food, and live music all worked together to put on an entertaining show.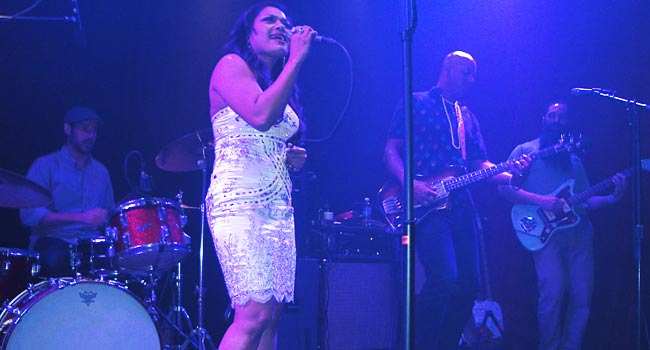 There were a handful of excellent films at the festival, a lot of good ones, and some clunkers. Not everything I watched was gold, not even close. However, each film contributes to defining Asian-American cinema, which is immeasurably valuable. It'll be a joy to watch how Asian-American cinema evolves over the next few years, and CAAMFest is the best place on earth to witness this growth. I look forward to what next year's festival brings to the table.
Way Too Indie's Top 5 films at CAAMFest 2013
#1 Seeking Asian Female
There's something organic and unpredictable about the way Seeking Asian Female evolves as a story that captured me like no other film at the festival. The title refers to the attraction of old white men to young Asian women, or "yellow fever", but the film isn't about that at all. It's about two completely different people from opposite ends of the earth who are forced to fall in love on a time crunch and the director filming them who somehow gets wrapped up in all their quarrels. At the end of the film, I was overjoyed to find that it had taught me something about myself. Watch this movie and prepare to have your expectations shattered.
#2 Abigail Harm
What struck me about Abigail Harm was the unearthly, enchanting version of New York director Lee Isaac Chung creates. The barrenness, the angelic light, the silence— this is a New York never before seen on screen. His take on the classic Korean folktale "The Woodcutter and the Nymph" is stirring, visceral, and modern, though it stays true to the humanistic tone of the original. Amanda Plummer is endearing and magnetic, effortlessly acting as the film's emotional core. There is a sort of anti-chase-scene that takes place in a beautiful empty building that is breathtaking. An unforgettable film.
#3 Late Summer
I entered this film feeling as jaded as can be, expecting a third-rate attempt at emulating the great Yasujiro Ozu. I quickly realized how wrong I was as Ernie Park's elegant homage to Ozu serenaded me into a state of calm and awareness. Park clearly understands what makes Ozu great and utilizes the master's tools with a deft hand. His telling of an Asian story through a black family in Tennessee is a brilliant angle that gives Late Summer a distinctly Asian-American voice.
#4 Harana
Harana affected me on a personal level, as I'm a Filipino-American born in the United States who has never left the country, let alone visited the Philippines. This film is so beautiful and charming, it made me want to hop on a plane and visit my parents' homeland. However, this movie should work for any romantic who misses the good old days when it was cool to be a little corny when courting a girl (Say Anything…). There are so many touching moments in Harana, so many beautiful songs and warm conversations that it's hard not to fall in love with it. If you're having a bad day, watch Harana.
#5 Midnight's Children
Though many feel that Deepa Mehta and Salman Rushdie's Midnight's Children is a little dense and scatterbrained narratively, but I found myself too distracted by the stunning visuals in the film most of the time to notice. Yes, there are some issues here—Rushdie is obviously not completely comfortable writing screenplays—but the problems are easy to ignore when you get so lost in the world being created on-screen. The sheer scope of the film is awe-inspiring, the cinematography is gorgeous and whimsical, and the cast is on-point. Flaws and all, it's a colorful, wild ride that shouldn't be missed.