2013 Sundance London: In A World & Touchy Feely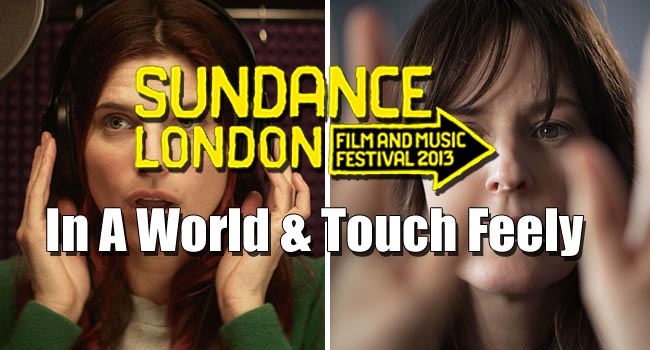 In A World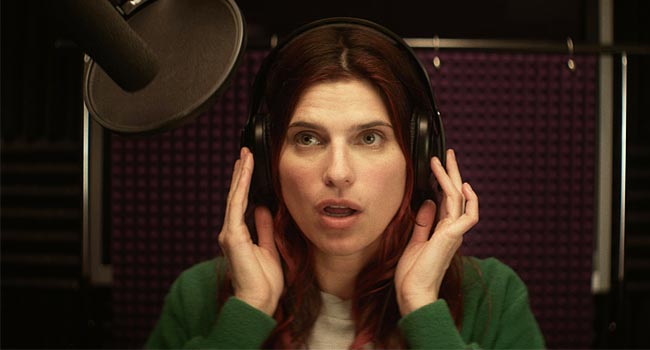 What a fantastic, honestly hilarious comedy. Perfect in every sense of the word, In a World defines my idea of funny. This is the directorial debut for Lake Bell, and yet you really would not know it – she brought to the table a vision and with that a solid script; which deservedly won the Waldo Salt Screenwriting Award at Sundance, Utah in January.
Carol Solomon (Lake Bell) is a struggling vocal coach, teaching actors how to speak with different accents. This is how we are introduced to Bell's character, she receives a phone call asking if she could work with Eva Longoria to develop her cockney accent – the auditorium is in fits of laughter as we hear Longoria trying to pronounce "slapper", just a few seconds into the film. From then on, almost every scene has you involuntarily bursting out laughing as Bell knows exactly what the audience finds funny.
Though lacking in confidence, Carol seems to get lucky in scoring her first big 'gig' and attempts to pursue a career in voice acting, something she has always dreamed. Her father, Sam Sotto, the reigning king of movie-trailer-voice-over artists, has never wanted her daughter to follow in his footsteps and becomes insanely jealous of her success.
Dealing with issues of sexism, Bell highlights the hardship women can face in a male dominated industry, however this is not the focal point of In a World and during a Q&A at the end, she described it as being something she wanted to include but never to force onto the audience.
In a World is a wonderfully charming and extremely witty comedic gem directed, written and starred in by Lake Bell – I look forward for its international release.
RATING: 9.5

Touchy Feely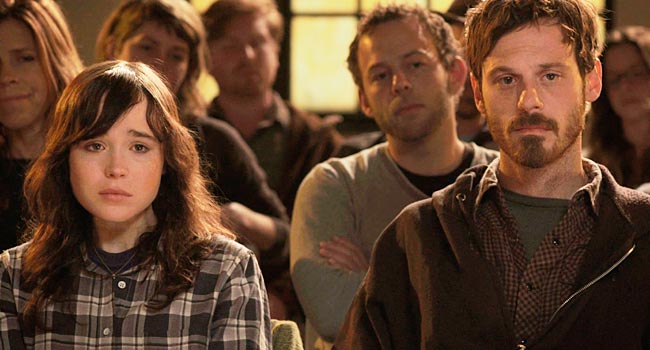 Lynn Shelton's Touchy Feely has, so far, gathered mixed reviews and unfortunately I got to see why. I went into the film very open minded and came away feeling confused and largely disappointed. Nevertheless, there can be a lot said for the powerful depiction of energy and balance within life and relationships, something that Shelton has always done a great job with in her films.
We presume that from the Touchy Feely poster of Abby and that the entire sequences of events that occur are related to this character's lifestyle – that Touchy Feely is about her. Yet once the credits role, I felt that it highlighted her brothers personal progression and even his daughter Jenny's development so much more than any other – that Abby's final 'realisation' was a mere after thought. If this was what the film intended, that the whole storyline and focus would shift along with the balance of energy then it would seem to make a lot more sense.
Stick around Way Too Indie for a full review of Touchy Feely coming soon.