2013 SFIFF: Twenty Feet From Stardom & The King of Summer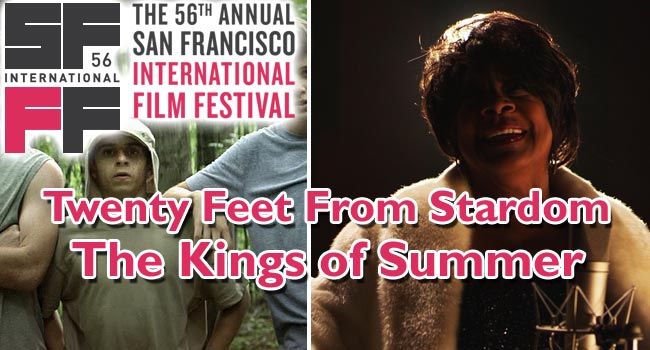 Twenty Feet From Stardom
If you're a music fan, names like Tata Vega, Merry Clayton, and Darlene Love should be familiar to you, but chances are they aren't. That's because these ladies—powerhouse singers and masters of their craft—have spent their entire careers in the background, literally and figuratively, as underappreciated background singers. Director Morgan Neville plucks the gifted ladies from their usual wingwoman positions and gives them their own stage to shine on, in Twenty Feet From Stardom.
You could say that, at one time, background singers were the backbone of pop music. However, they seldom received the credit they deserved. They sang the unforgettable hooks to classic songs and got no credit, while the lead singer preened and pranced on the track and on stage. Darlene Love, a legendary background singer, was a victim of a nasty form of this musical hierarchy. She sang lead vocals on the Phil Spector hit 'He's a Rebel' with her group, The Blossoms, but the song was released as a Crystals (one of Spector's girl groups) song. Love's name was nowhere to be found on the record.
Neville captures the undervalued vocalists exhibiting their colossal power in awe-inspiring studio session segments, but most notably, showcases their heartwarming personalities. To watch Darlene love reunite with The Blossoms after years apart and see the youth in their eyes sparkle as they reminisce makes the heart swell. Twenty Feet From Stardom will likely change the way you listen to music, which is priceless.
RATING: 7.8

The Kings of Summer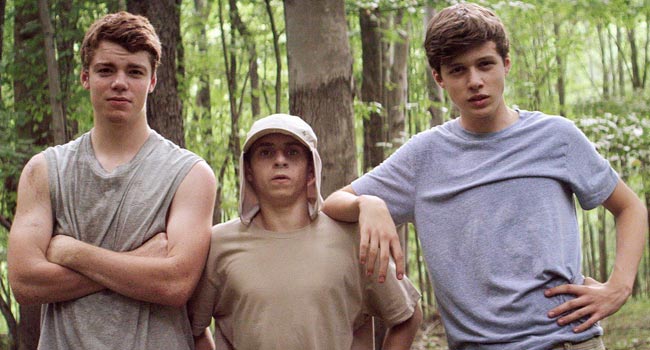 Three teenage friends (Nick Robinson, Gabriel Basso, Moises Arias), feeling suffocated by their overbearing parents, decide to build a house of their own out in the woods where their parents can never bother them again. After building their DIY bro-shack, they throw sharp objects at things, jump off of things, hit things with sticks, and live off the land (and, occasionally, a nearby Boston Market.) They're living the dream. Then, they invite girls over. So much for the dream! Damn you, hormones!
The plot offers nothing new, nothing exciting to latch on to. This year alone, I've seen at least four coming-of-age stories of teenagers in revolt. The good news is, The Kings of Summer is the cream of the crop. Though the story is old hat, the sharp writing and uproariously funny cast make it feel new again, and every scene feels fresh. I rarely find movies about kids to be genuinely funny (they're usually full of corny-cute gags), but The Kings of Summer has an intelligent, razor-sharp wit and embraces the bizarre with such fearlessness that it had me laughing every step of the way.
What's impressive about the film's comedic success is that its stars are relative newcomers to the game, yet deliver their lines with skill beyond their years. This is apparent in scenes where Robinson, the Bueller of the trio, hangs beat for beat, quip for quip with the seasoned Nick Offerman, who plays his wise-ass, bully father. Their scenes are the funniest in the film, and it's impressive to see such a young talent excel with such maturity. The film is surprisingly gorgeous, with Malick-ian nature shots scattered throughout, which can feel a little out of place at times.
Stay tuned to Way Too Indie for our full review and an interview with the cast.