2013 SFIFF: Stories We Tell & The Patience Stone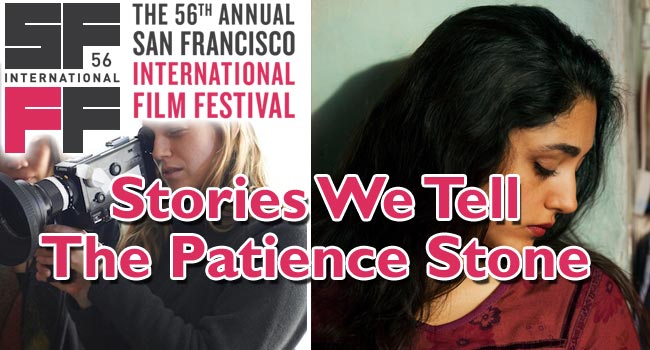 One of my favorite things about film festivals is being able to interact with and pick the brains of the talented filmmakers behind great films you've just discovered. Yesterday, I got to do just that, with two incredible filmmakers. Stories We Tell (Sarah Polley) and The Patience Stone (Atiq Rahimi) are such fascinating, brilliant films that it was an honor and privilege to mine knowledge from the artists behind them. Both films are intensely personal works that shouldn't be missed by anyone.
Stay tuned to Way Too Indie for the interviews, which we'll be posting as the films' release dates approach. In the meantime, here are my impressions of the films from SFIFF.
Stories We Tell
One of the beauties of Stories We Tell is uncovering its secrets as the film unfolds. I could reveal the secrets that await in Polley's documentary, but that would be cruel. It's integral that you go into the film cold, knowing little to nothing of the journey Polley has plotted out for us—it will all be worth it, trust me. All you need to know is this—so far, this is hands down my favorite film at SFIFF, which is already one of the best festivals I've attended. Now, mark your calendars for May 17th and go see the film.
If you need more convincing…read on. But let me be clear—my recommendation is that you experience the film in the moment, free of expectations.
Stories We Tell is a collection of recollections—stories—about Polley's late mother, Diane. She interviews her colorful family and people who were close to Diane, and asks them to detail the family's history, with the late matriarch as the focal point. Polley takes us on a journey to find the 'true' Diane, through multiple, unique memories. The families' stories vary wildly and make you wonder—whose story is correct?
What makes Stories We Tell so special is that most documentaries are on an obsessive search for the truth while Polley instead poses the question—does the truth really exist? One thing is for sure—stories don't exist until we create them. They're born from an individual with a unique perspective. Polley's mother was a different person to everyone she met—she was Mom to some, a friend to some, a lover to others. Which is the true Diane?
There are huge revelations to discover once you dive deep into the film that completely flip things upside down. Stories We Tell is a touching, one-of-a-kind work of art that is as universal as it is personal.
In the coming weeks we will have our full review plus an interview with director Sarah Polley here on Way Too Indie.
The Patience Stone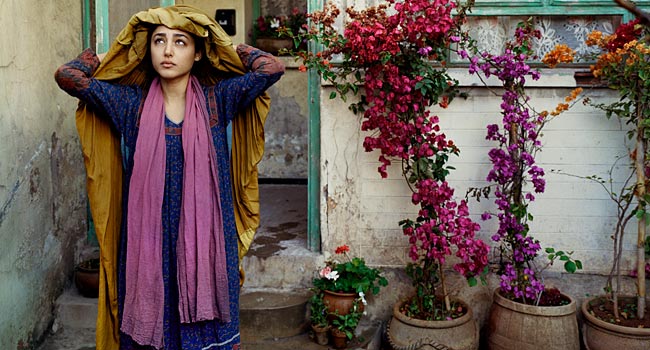 In an adaptation of director Atiq Rahimi's novel of the same title, the beautiful Golshifteh Farahani (Body of Lies) plays an Afghani wife and mother whose husband has been left in a vegetable state after a bullet wound to the neck. She is on the brink of exhaustion, struggling to care for her family without the aid of her husband. As she buckles under the stresses of poverty, female oppression, and a war-torn Afghanistan, she begins to express her inner thoughts to her comatose husband, thoughts that she'd never dared vocalize before.
The Patience Stone's title refers to a well-known Persian folktale, Syngue Sabour, about a stone into which you dump your frustrations, secrets, and woes until it eventually shatters. As Farahani's expressions of agony to her husband slowly transform into expressions of desire and sexual frustration, she begins to free herself of the constraints imposed on her by Muslim culture.
Rahimi's camera is weightless and adaptable, always placed strategically to convey the emotion of the scene. DP Thierry Arborgast uses color and light in almost magical ways, creating a lush atmosphere that sinks deep into your mind instantly. The scenes that take place outside of the husband's room aren't as effective as the powerful moments that transpire inside it. This is an important, beautiful story of liberation and individuality that may be too plodding for some, but rewards those who wait.