2013 SFIFF: Inequality for All & Prince Avalanche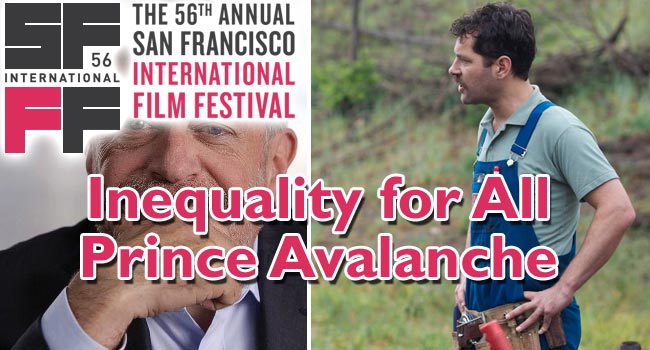 Inequality for All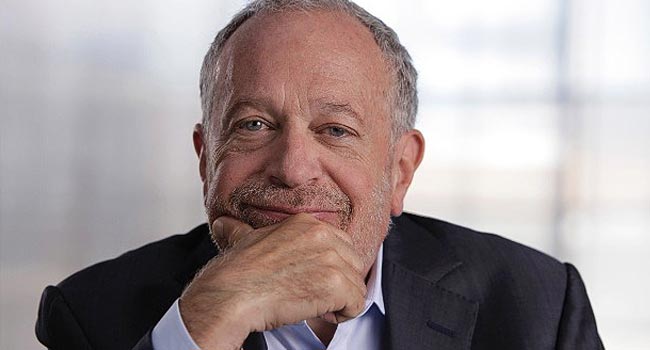 Inequality for All's message—about the threat of the expanding income gap between the middle class and top 1% in the United States—is delivered by an extraordinarily charismatic and inspirational messenger, Robert Reich. Director Jacob Kornbluth couldn't have found a better, more qualified face for his statistics-driven documentary. Reich has an uncanny gift for making complex, vast, potentially confusing ideas and distilling them down into easily digestible morsels. A former Secretary of Labor during the Clinton administration, author of 14 books, and current professor at UC Berkeley, Reich lends invaluable experience and unstoppable vigor to what could have been a cold, dismaying film. You can't help but be inspired by his conviction. Reich makes the film, much like Philippe Petit did for James Marsh's incredible Man on Wire.
Reich's ability to inspire is made more impressive by how serious and concerning the film's subject matter is. The United States' widening income gap is damaging our economy's health more than anything else, and we as a country need to rectify this quickly. The first step in doing this is to become knowledgeable about how we got to this point, and Inequality of All is a powerful tool in this education.
The graphics employed to illustrate the dismal state of the economy are stylistic and engaging, aided greatly by Reich's textured voice. The film's most resonant graphic—cleverly superimposing the economy's rollercoaster rises and dips over an image of the Golden Gate Bridge—is powerful and surprisingly emotional. Kornbluth spends a little too much time drawing parallels between Reich's personal life and the US middle-class, but nevertheless, the documentary ultimately achieves its main goal of making us care.
RATING: 7.9
Prince Avalanche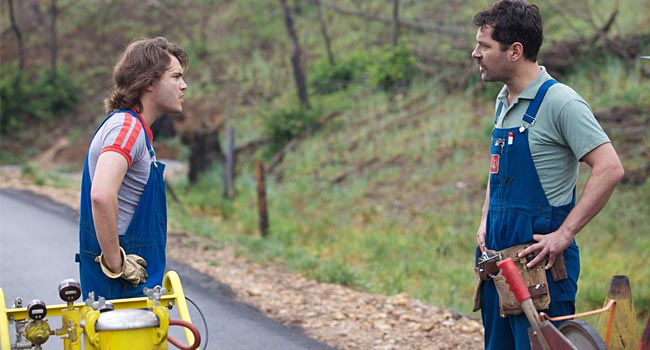 Set in 1988 Texas one year after a devastating forest fire, David Gordon Green's Prince Avalanche follows two road maintenance workers (Paul Rudd and Emile Hirsch) as they form a bond through shared loneliness and displacement. Though the plot doesn't go anywhere particularly interesting, it's pleasantly minimalist and the characters grow on you nicely. Considerably more artful than his recent studio works (Your Highness, Pineapple Express), Prince Avalanche carries genuine emotional gravity, though there are still plenty of laughs throughout.
Green lets loose creatively in Prince Avalanche, casting Rudd and Hirsch in character types they don't typically play (Rudd is bitter and stern, Hirsch is the off-beat comic relief). He gives them lots of room to work, fitting in quirky character moments and extended, humorously idiotic dialog about nothing in particular. They fuss and fight over the most mundane of issues (Rudd yells at Hirsch for writing in his vintage comic books), and their squabbles quickly escalate toward the end of the film in a battle over who will be crowned 'king of the stupids'.
Hirsch is hilarious, playing the role of buffoon without ego—he scrunches his chubby face as he strains to articulate even the simplest thought, and eventually spews out words even dumber than his dopey mug. Rudd doesn't offer anything particularly noteworthy, though he sets up Hirsch like a pro.
Green uses splashes of primary colors throughout the movie (the duo's clothes, yellow road paint) that really pop on the muted landscape. Explosions in the Sky provide the film's understated, ethereal score, which lends itself perfectly to the peaceful setting. A haunting scene involving Rudd interacting with an elderly woman searching the burned remains of her home sticks out like a sore thumb (in a good way) and gives the film a unique shape that distinguishes it even more from Green's studio work.
RATING: 7.2