2013 CAAMFest Coverage Introduction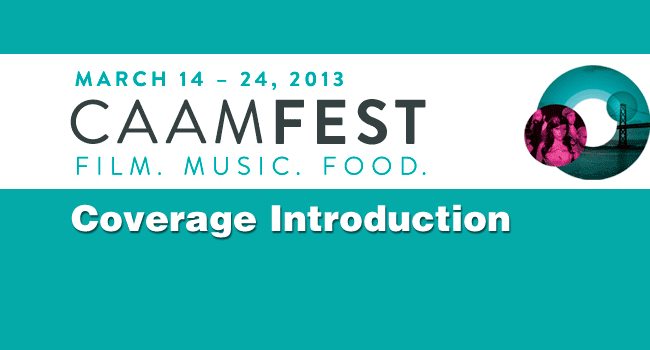 Tonight marks the opening night of CAAMFest, once known as the San Francisco International Asian American Film Festival, CAAMFest is a celebration of Asian and Asian American media, food, music, culture, digital arts, and of course, film. Though re-branded with a shiny new name, this is actually the festival's 31st anniversary of celebrating Asian culture in San Francisco. The Asian community here is as strong as you'll find in the United States, which makes San Francisco the perfect city to hold this world-class showcase of Asian American cinema. I'm a San Francisco native, and let me tell you, the Asian community here is one of the most passionate and driven groups of people I've ever seen. It's going to be a good show, and it should not be missed!
CAAMFest is all about giving new artists a platform to share their passion with the world. Though the festival has been mostly focused on the art form of film in the past, this year will see the expansion of the festival's focus to other mediums. Local DJs, chefs, and even authors will be contributing their work to the festival as well, and I'll be there to sample all the tasty treats and bangin' beats to give you a taste of the expanded CAAMFest experience (and make you jealous). However, Way Too Indie is an independent film site after all, so the main focus of our coverage will be on the lineup of films this year's festival has to offer.
Asian culture is sadly given little to no representation in Hollywood, which makes CAAMFest so important. Growing up, the only huge movie stars that sort of looked like me were…um…Bruce Lee and Jackie Chan. I don't know martial arts, and I'm American, so really, I had no one on the big screen that was truly like me. CAAMFest is a festival in which Asian American filmmakers are given a voice, and I couldn't be more excited to experience their work.
When most people hear the term "Asian Cinema", they think of it as a niche genre in the world of film, which simply isn't true. The films on deck this year look to exhibit just how versatile Asian and Asian American cinema can be. The lineup looks strong, and here are just a few of the films I am looking forward to watching.
Linsanity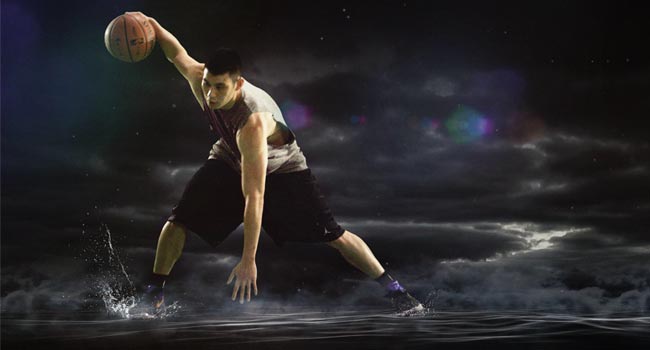 Director Evan Leong provides an up-close-and-personal look at Jeremy Lin, the center of the phenomenon referred to in the film's title. A basketball player from Palo Alto, Lin had endured a tumultuous climb up the ladder in the NBA after playing collegiate ball at Harvard; he was underutilized by every team that drafted him and was never given a chance to show his true ability. This all led to a now-legendary run with the New York Knicks in February 2012 which launched Lin into superstardom. Leong shows Lin in quiet, reflective, intimate moments; a side of Lin that the world has yet to see.
Midnight's Children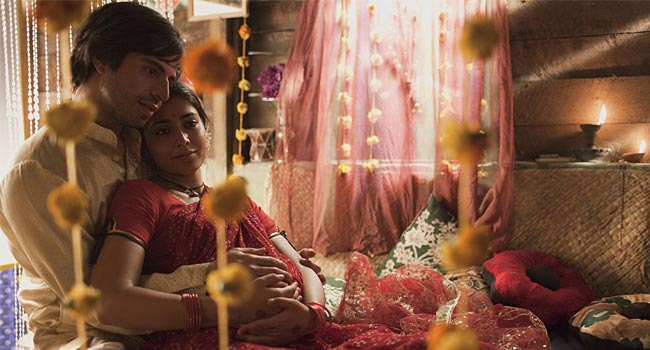 An adaptation of Salman Rushdie's popular novel, adapted by Rushdie himself, Midnight's Children follows Saleem Sinai, who was born at the stroke of midnight on the very day that India gained its independence from Great Britain. As he grows up, he begins to learn that this coincidence comes with a heavy burden; his actions and the fortunes and misfortunes of his life are mirrored on a greater scale in the nation of India. His literal bond with his nation is incredible, but what is even more amazing is that he is telepathically linked to other children born at the same fateful moment that he was. Director Deepa Mehta, known for her "Elements Trilogy", collaborates with Rushdie to bring to the big screen a story that is universally adored. This is my most anticipated film of the festival.
Trailer for Midnight's Children:
Late Summer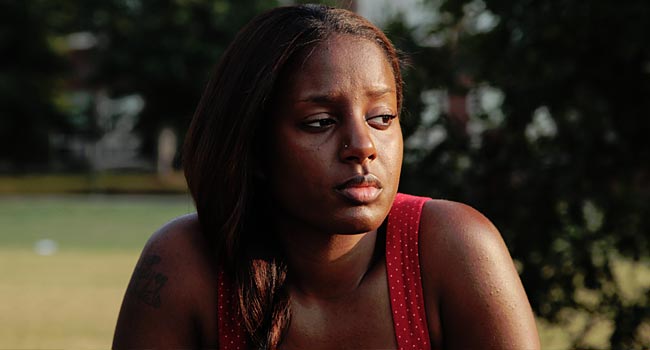 Yasujiro Ozu is widely regarded as one of the most gifted filmmakers in the history of the medium. Tokyo Story happens to be one of my favorite films of all time. His elegantly technical style is seemingly inimitable, but director Ernie Park's Late Summer pays homage to the filmic master by taking elements of his films and telling a story set not in Japan, but in a black neighborhood in Tennessee. It will be interesting to see Park's take on Ozu's work and how he blends Eastern and Western culture.
Trailer for Late Summer:
Memories to Light: Asian American Home Movie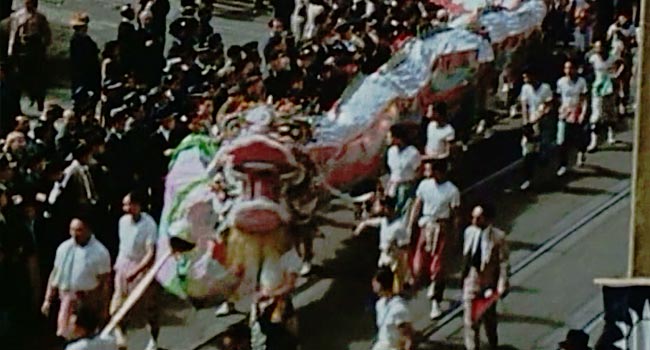 This presentation is not a film, but a nation-wide project in which Asian Americans contribute home videos to a growing archive in hopes to document and represent the Asian American experience. There is nothing more personal, nostalgic, naked, or honest than home movies, and Memories to Light transcends the medium of film, acting as a gateway to Asian American history. American cinema regrettably doesn't offer much insight into Asian America, so this project is possibly the most culturally significant work at the festival.
The Reluctant Fundamentalist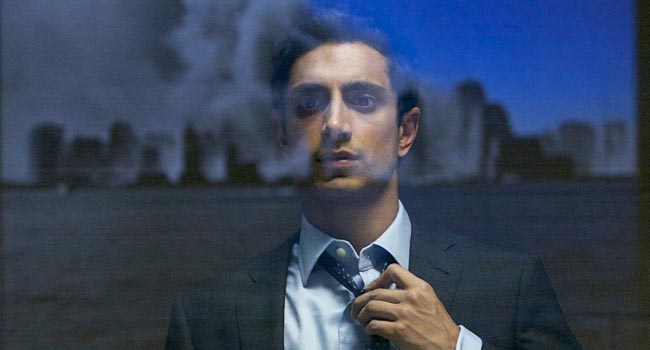 Mira Nair (Monsoon Wedding) brings us an adaptation of the bestselling novel by Mohsin Ahmid that breaks boundaries and provides thought-provoking insight into the cultural impact of the 9/11 tragedy. Changez is a Pakistani man obsessed with the American dream; he went to Princeton, works at a firm in New York, and looks to conquer Wall Street. After the terrorist attacks, Changez's past in his homeland begins to eclipse everything he's worked so hard to acquire in America, including his girlfriend (Kate Hudson.) Nair is an extremely talented filmmaker, so The Reluctant Fundamentalist could be one of the best dramas at the festival.
Trailer for The Reluctant Fundamentalist:
CAAMFest 2013 Lineup
Gala Presentations:
Linsanity – Evan Jackson Leong
Midnight's Children – Deepa Mehta
Memories to Light: Asian American Home Movies
Special Presentations:
The Reluctant Fundamentalist – Mira Nair
Old Romances – Royston Tan
Monkey King: Uproar in Heaven 3D – Chen Zhihong, Su Da
Comcast Narrative Competition:
Abigail Harm – Lee Isaac Chung
Dead Dad – Ken J. Adachi
Graceland – Ron Morales
Late Summer – Ernie Park
Someone I Used to Know – Nadine Truong
Sunset Stories – Ernesto Foronda, Silas Howard
Documentary Competition:
Harana – Benito Bautista
Hight Tech, Low Life – Stephen Maing
Marilou Diaz-Abaya: Filmmaker on a Voyage – Mona Lisa Yuchengco
The Mosuo Sisters – Marlo Poras
Seeking Asian Female – Debbie Lum
Seeking Haven – Hein S. Seok, Lee Hark-joon, Ko Dong-kyum
When I Walk – Jason DaSilva
Xmas Without China – Alicia Dwyer, Tom Xia
CinemAsia (International Films):
Beautiful 2012 – Kim Tae-yong, Tsai Ming-Liang, Gu Changwei, Ann Hui
Beijing Flickers – Zhang Yuan
The Cheer Ambassadors – Luke Cassaday-Dorion
Comrade Kim Goes Flying – Kim Gwant Hun, Nicholas Bonner, Anja Daelemans
Go Grandriders – Hua Tien-hao
Invoking Justice – Deepa Dhanraj
Jiseul – Muel O
The Land of Hope – Sion Sono
Mekong Hotel – Apichatpong Weerasethakul
Postcards From the Zoo – Edwin
Touch of the Light – Chang Jung-chi
When Hari Got Married – Ritu Sarin, Tenzing Sonam
When Night Falls – Ying Liang
When the Bough Breaks – Ji Dan