Exclusive Behind the Scenes Look at 'I Believe in Unicorns'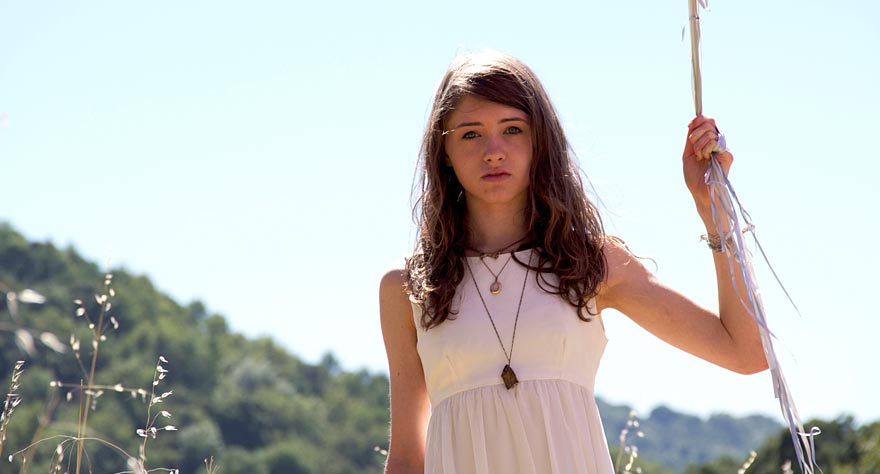 Released in Los Angeles on June 19th and being released in theaters on July 3rd in San Francisco, I Believe in Unicorns follows the drastic highs and lows of a dangerous young love. Award winning student director Leah Meyerhoff uses magical realism to weave the tale through teenage angst in a love gone bad.
Told from the fantastical and imaginative perspective of 16-year-old Davina (Natalia Dyer), who longs to escape from her role as sole caretaker of her disabled mother when she falls in love with an older boy named Sterling (Peter Vack). I Believe in Unicorns offers a complex look into troubled young love.
Making the official selection for the 2014 SXSW and Edinburgh Film Festivals, the film was also the Grand Jury Prize Winner at the 2014 Atlanta Film Festival and won for Best Original Song at the 2014 Nashville Film Festival. I Believe in Unicorns is currently available on Vimeo On Demand. Also, check out the film's Facebook page and the official trailer.
Exclusive Behind the Scenes Clip of I Believe in Unicorns
I Believe in Unicorns Movie Poster