Hey Guys, Everything's a Lie (Again): 'The Scorch Trials' Trailer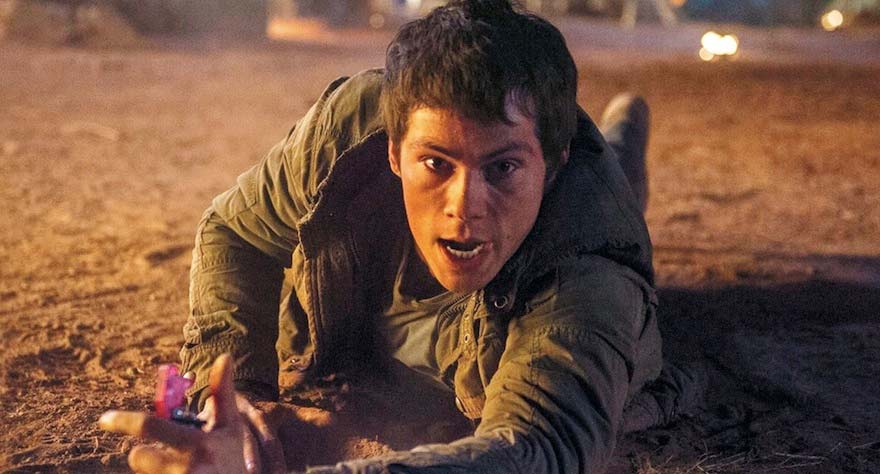 Oh, poor Dylan O'Brien. Just when you thought you were out they pull you right back in, huh? When last seen as Thomas, O'Brien was darting between walls as they closed in on him to make it through The Maze Runner's titular obstacle. This time, he's out of the maze but stuck in a whole new type of labyrinth. "They could be the key to everything," Patricia Clarkson says about our very special cast of characters near the top of the trailer before adding, "It's time to begin phase 2" (in case you forgot this installment was a sequel).
The Scorch Trials is the continued adaptation of James Dashner's YA dystopian novel series, a series whose success was by no means shaped by The Hunger Games series. Several returning actors from the first chapter are joined by Aidan Gillen, Giancarlo Esposito, Barry Pepper, and a slew of females absent from the pretty-much-boys-only The Maze Runner. While things might seem stable at first, soon the MazeBoyz (how I would refer to the cast of The Maze Runner if I had a Tumblr) learn their new hosts hide some nefarious truths.
The Maze Runner: The Scorch Trials will be released September 18th, nearly a year to the day after The Maze Runner's September 19th, 2014 release. Check out the first trailer below: