Hot Docs 2015: End of the World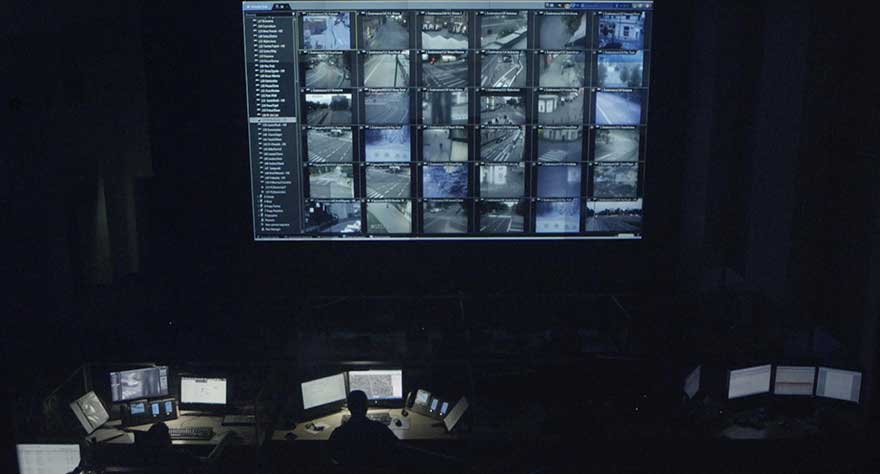 It's rare to see films provide such a direct look at the human condition, let alone in 40 minutes, but that's just what Polish documentary The End of the World does. Over its very brief yet perfect runtime, director Monika Pawluczuk turns her camera on different people across Warsaw just after midnight on December 21st, 2012 (also known as the Mayan Apocalypse, for those who still remember). A radio host starts his call-in show, asking people to call in and discuss how they feel about the supposed final day on Earth. In another area of Warsaw, a 911 dispatcher fields calls from people throughout the city, ranging from a woman having a seizure to people drunkenly dialing in for no good reason.
The film's structure turns out to be a fascinating one, with the more introspective radio callers acting as a nice counterbalance to the immediacy of the 911 calls. At the radio show, callers end up talking about the different meanings of the word "apocalypse," whether it's literal or something more figurative (someone says losing their job was an apocalypse, while another caller says his world ended when his mother died). Pawluczuk also takes her camera out to the streets, tagging alongside a taxi driver as he talks about losing his wife to a passenger. The camera gives off a detached, observant vibe, as it views people through apartment windows or watches different CCTV cameras throughout the city. It's an enjoyable experience, and within the context of the potential doomsday scenario, The End of the World provides plenty to chew on. While watching people nonchalantly go about their lives in the face of the apocalypse, it's neat to see how much existence can get in the way of the very thing that threatens to end it.