NYFF 2015: Don't Blink: Robert Frank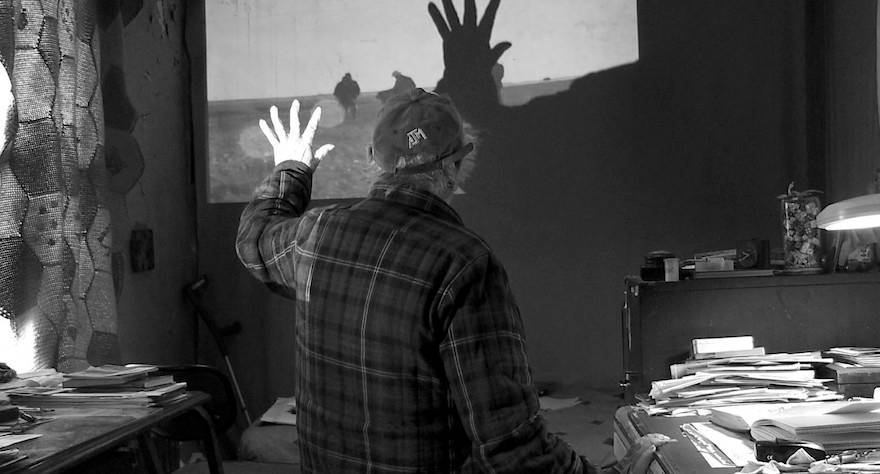 An impressionistic profile with a high barrier to entry, Don't Blink: Robert Frank is a documentary for those familiar with the photographer made by someone familiar with the man. Editor and documentarian Laura Israel had worked along Frank for years, archiving his work, before becoming compelled to profile her occasional boss. The documentary imparts the feeling of time spent in Frank's presence. Israel films him from the backseat of a car as they pull over for conversations with passersby—be they Frank's friends or just a random man dressed as the Statue of Liberty. Alternating between brief interviews with the contentious subject of the documentary and glimpses into the archives of Robert Frank's work, Laura Israel's Don't Blink: Robert Frank is a frustratingly sparse profile of an enigmatic artist.
Robert Frank is an uncooperative interviewee, openly dismissive of Israel's attempts to get him to reflect on his career. In some cases—as in addressing the untimely deaths of both of his children—this reserved nature makes sense. In others—such as when Israel positions Frank in front of footage from his Rolling Stones documentary that almost never was, Cocksucker Blues—Frank expresses his distaste for artists that explain their choices, which forces Israel to cut the interview short. Some insights are elicited from the photographer's printmaker Sid Kaplan, articulating Frank's meticulousness when he recounts the photographer's demand of 24-second exposures instead of 22-seconds.
Frank's impenetrable disposition makes it hard to get invested in his "sick, sad view of America," particularly when approaching the documentary with limited knowledge of him or his work. Laura Israel's debut feature is decidedly not an entry-level look into the man's career, capturing the abrasive, dismissive personality of her subject. Don't Blink: Robert Frank is a brash profile of an artist who would rather stay a mystery.