Documentary 'On Tender Hooks' Explores the Body Suspension Subculture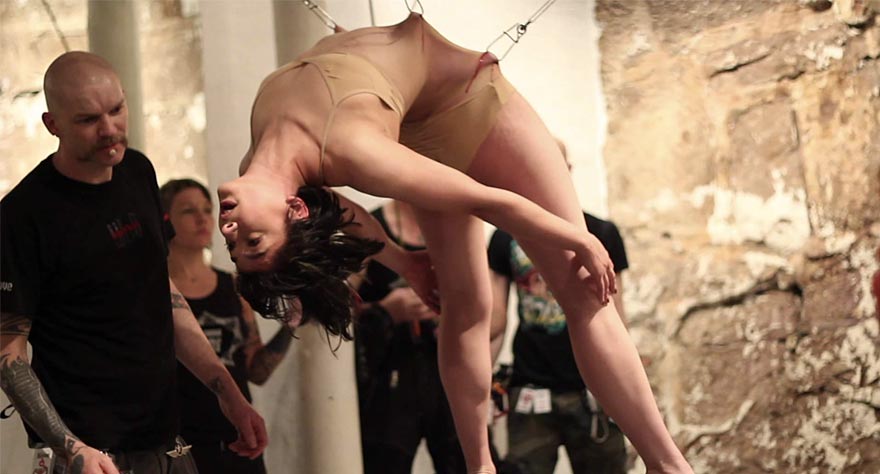 The subculture of body suspension and modification is an interesting, it's definitely not for the faint of squeamish, and perhaps for that reason it's somewhat under-documented in cinema. Enter Kate Shenton's documentary On Tender Hooks. After a successful showing at FrightFest in London, the film has finally received an official release date.
On Tender Hooks challenges the perceptions and squeamishness of even the most hardened viewer as the director, Kate Shenton, participates in the art of human body suspension. Whether it's considered disgusting or intriguing, the film is a fascinating look at a subculture many will find bizarre, even frightening.
On Tender Hooks is set to be released on DVD May 19th through MVD Entertainment. Bonus features of the DVD include three short films by Kate Shenton, as well as a commentary track.