Did J.J. Redick Reveal the Title for TMNT 2 on a Basketball Podcast?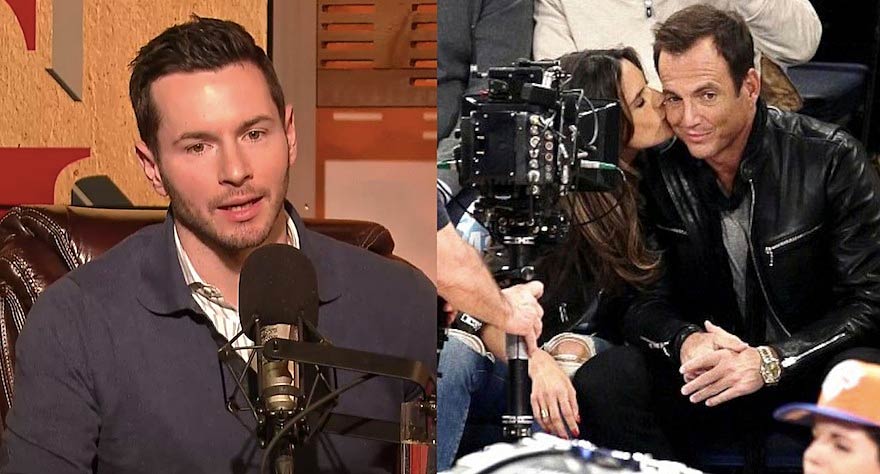 Speaking with Los Angeles Clippers shooting guard J.J. Redick on his Grantland podcast The Lowe Post (don't worry cinephiles, you don't need to know what any of those words means), Zach Lowe may have revealed the full title for Teenage Mutant Ninja Turtles 2, the sequel almost no one's looking forward to seeing. Redick is one of five Clipper players (along with DeAndre Jordan, Matt Barnes, Spencer Hawes and Austin Rivers) that participated in the filming of a scene at Madison Square Garden for the forthcoming sequel. When Lowe asked Redick about his extended stay in New York City following Wednesday night's game against the New York Knicks, Redick revealed some details about his involvement with the upcoming blockbuster, supposedly titled Half Shell.
Redick: We're going to be filming a scene for the Teenage Mutant Ninja Turtles sequel, Half Shell.
Lowe: It's 'colon Half Shell'?
Redick: It's called Half Shell. I probably shouldn't say that, I'm going to get in trouble.
Actor Will Arnett who starred in the last movie as cameraman Vern Fenwick, along with newcomer to the franchise Victoria's Secret model Alessandra Ambrosio, were also reportedly involved in the filming of the scene in Madison Square Garden. Earth to Echo director Dave Green has assumed the position of Half Shell's director in place of Teenage Mutant Ninja Turtles helmer Jonathan Liebsman. Writers from the first film Josh Appelbaum and André Nemec are sharing screenplay credit on the sequel, which Michael Bay is producing. Teenage Mutant Ninja Turtles 2: Half Shell, or TMNT: Half Shell, or just Half Shell will be released in theaters June 3rd, 2016.
J.J. Redick discusses Teenage Mutant Ninja Turtles 2 below (skip 50 seconds in):