Criterion October 2015 Releases Include Spooky Picks from Cronenberg, Lynch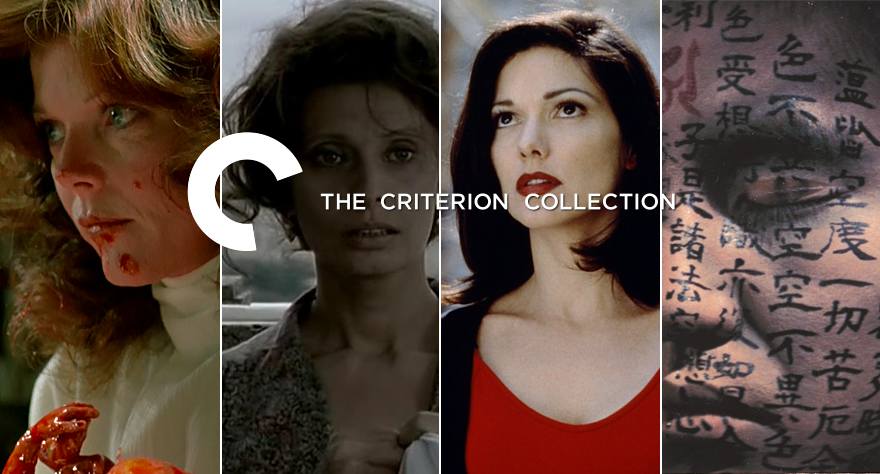 The end of the year is always the best time for the Criterion Collection. Not only do we typically see the major releases and box sets for the holiday season each November, October brings us world-renowned and classic horror flicks just in time for Halloween. In previous years releases have included The Uninvited, Eyes without a Face, The Vanishing and Rosemary's Baby. This year, the Collection is releasing not one, but three haunting thrillers that are sure to delight any horror fan. The month also includes a Gen X landmark of gay cinema and an Italian classic starring Sophia Loren and Marcello Mastroianni.
My Own Private Idaho
Gus Van Sant – Available October 6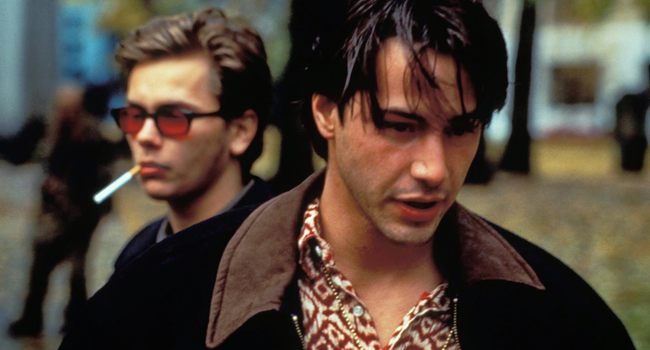 Loosely based on Shakespeare's King Henry plays, My Own Private Idaho is a searing and complex emotional drama updated for a particular time and place. Van Sant had already made his name known in independent circles with his debut Mala Noche, but his follow-up established him as one of the world's best young filmmakers and one of the most important voices in gay cinema. The film stars River Phoenix and Keanu Reeves as teenage prostitutes, drifting through the Pacific Northwest on the fringes of society. Van Sant already had his trademark style and complex social themes in fine-tuned form. The Criterion Collection previously released the film on 2-disc DVD back in 2005—ten years later, it is definitely worthy of a Blu-ray upgrade.
Special Features:
New restored 4K digital transfer, approved by director Gus Van Sant, with 2.0 surround DTS-HD Master Audio soundtrack on the Blu-ray
Alternate Dolby Digital 5.1 surround soundtrack
Illustrated 2005 audio conversation between Van Sant and filmmaker Todd Haynes
The Making of "My Own Private Idaho," a 2005 documentary featuring cast and crew
Kings of the Road, a 2005 interview with film scholar Paul Arthur on Van Sant's adaptation of Shakespeare's Henry IV and Orson Welles's Chimes at Midnight
Conversation from 2005 between producer Laurie Parker and actor River Phoenix's sister Rain
Audio conversation from 2005 between writer JT Leroy and filmmaker Jonathan Caouette
Deleted scenes
Trailer
PLUS: A book featuring essays by film critic Amy Taubin and Leroy; a 1991 article by Lance Loud; and reprinted interviews with Van Sant, Phoenix, and actor Keanu Reeves
The Brood
David Cronenberg – Available October 13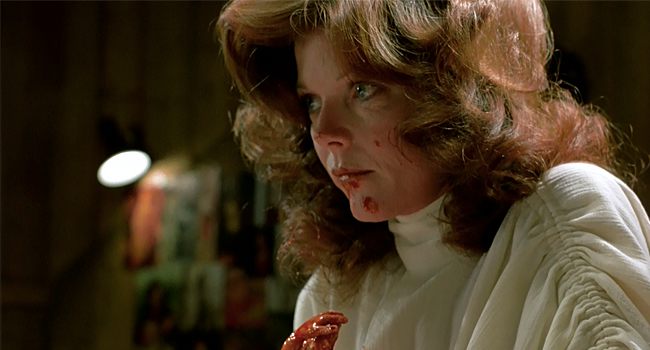 Before the Canadian master of horror was making weird psychological dramas with the star of a teenage vampire franchise, he was making weird and bloody flicks about vampires and other creatures. The Brood is perhaps the best of his early low-budget films—and certainly one of his creepiest. The film involves two Cronenberg horror staples: a disturbed woman with a bizarre ailment receiving radical psychological treatment, and a group of disturbed mutants terrorizing her young daughter. And better yet, it stars horror icon Oliver Reed as the unconventional psychotherapist running the Somafree Institute. The Brood is grimy, unpleasant and bloody horror made by one of the genre's best filmmakers. This marks Cronenberg's fifth entry in the Collection.
Special Features:
New restored 2K digital transfer, supervised by director David Cronenberg, with uncompressed monaural soundtrack on the Blu-ray
New documentary about the making of the film and Cronenberg's early work, featuring actor Samantha Eggar, producer Pierre David, cinematographer Mark Irwin, assistant director John Board, and special makeup effects artists Rick Baker (Videodrome) and Joe Blasco (Shivers and Rabid)
New restored 2K digital transfer of Crimes of the Future, a 1970 feature by Cronenberg, supervised by the director, plus a 2011 interview in which the director discusses his early films with Fangoria editor Chris Alexander
Interview from 2013 with actors Art Hindle and Cindy Hinds
Appearance by actor Oliver Reed on The Merv Griffin Show from 1980
Trailer and radio spot
PLUS: An essay by critic Carrie Rickey
A Special Day
Ettore Scola – Available October 13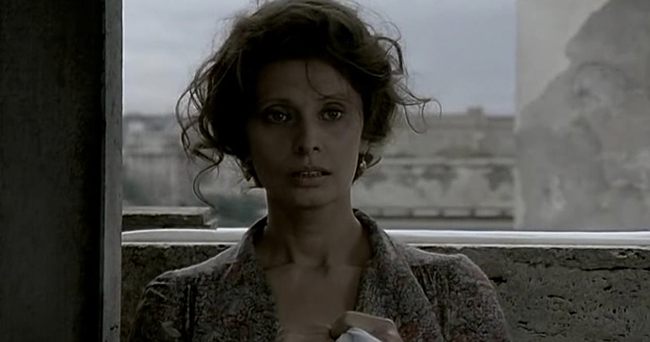 I wasn't familiar with Italian auteur Ettore Scola until I saw his recent profile documentary on his idol and colleague Federico Fellini. That film, How Strange to be Named Federico is a bizarre blend of filmmaking styles and narratives, including a reflection on Scola's work—with a major connection in star/muse Marcello Mastroianni. A Special Day is the duo's most prominent work together, with the added bonus of Mastroianni's oft-time co-star Sophia Loren. Perhaps the most interesting thing about A Special Day, however, is Mastroianni and Loren, two of the most beautiful and stylish people in the world at the time, play against type as a journalist and a housewife. They give among the most refined, down-to-earth performances of their careers in this WWII era romantic drama.
Special Features:
New restored 4K digital transfer, supervised by director Ettore Scola, with uncompressed monaural soundtrack on the Blu-ray
New interviews with Scola and actor Sophia Loren
Two 1977 episodes of The Dick Cavett Show featuring Loren and actor Marcello Mastroianni
Trailer
New English subtitle translation
PLUS: An essay by critic Deborah Young
Kwaidan
Masaki Kobayashi – Available October 20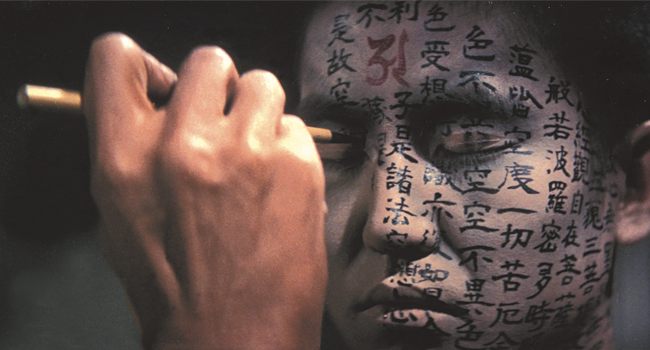 Nobody does ghost stories better than the Japanese. Before the modern age of J-horror's Ringu and Pulse came the classic Kwaidan. Made up of four short stories derived from Japanese folklore, it features ghouls and demons in Japan's typical take on existential dread. Filmmaker Kobayashi is one of his country's great unheralded auteurs—never considered in the light of Kurosawa, Ozu or Mizoguchi, but many of his films are staples among genres: Harakiri for the samurai film and The Human Condition series for wartime dramas are right there with Kwaidan for the horror genre. This also marks a Blu-ray upgrade for the film, which was released on DVD within the first 100 Criterion films all the way back in 2000.
Special Features:
New 2K digital restoration of director Masaki Kobayashi's original cut, with uncompressed monaural soundtrack on the Blu-ray
Audio commentary by film historian Stephen Prince
Interview from 1993 with Kobayashi, conducted by filmmaker Masahiro Shinoda
New interview with assistant director Kiyoshi Ogasawara
New piece about author Lafcadio Hearn, on whose versions of Japanese folk tales Kwaidan is based
Trailers
New English subtitle translation
PLUS: An essay by critic Geoffrey O'Brien
Mulholland Dr.
David Lynch – Available October 27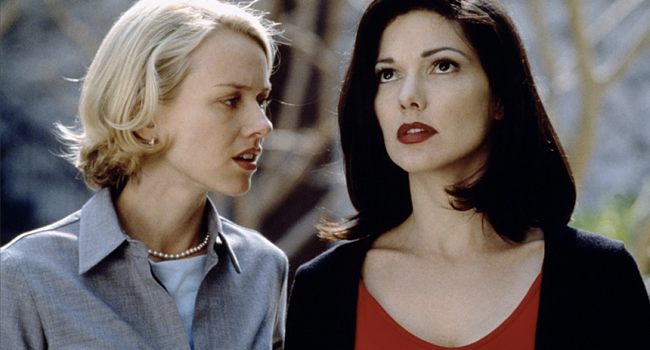 Lynch's masterpiece may not be initially thought of as a horror film, but there are few films that create such an intense level of dread. Oh, there's also a homeless monster. Dissecting the weird world of Hollywood, it is full of colorful Lynchian characters and shattered dreams. Naomi Watts is fantastic as both sides of the Hollywood cycle: chipper ingenue looking for her big break and worn failure at the end of her rope. Endlessly watchable, not only for the impenetrable mystery, but also for Lynch's brilliant direction, humor and sidewinding script. A long-time wish for many Criterion devotees, Mulholland Dr. finally gets a Blu-ray release in the Collection.
Special Features:
New restored 4K digital transfer, supervised by director David Lynch and director of photography Peter Deming, with 5.1 surround DTS-HD Master Audio soundtrack on the Blu-ray
New interviews with Lynch, Deming, actors Naomi Watts and Laura Harring, composer Angelo Badalamenti, and casting director Johanna Ray
Interviews with Lynch and cast members, along with other footage from the film's set
Trailer
PLUS: A booklet featuring an interview with Lynch from filmmaker and writer Chris Rodley's 2005 edition of the book Lynch on Lynch