Criterion October 2014 Releases Announced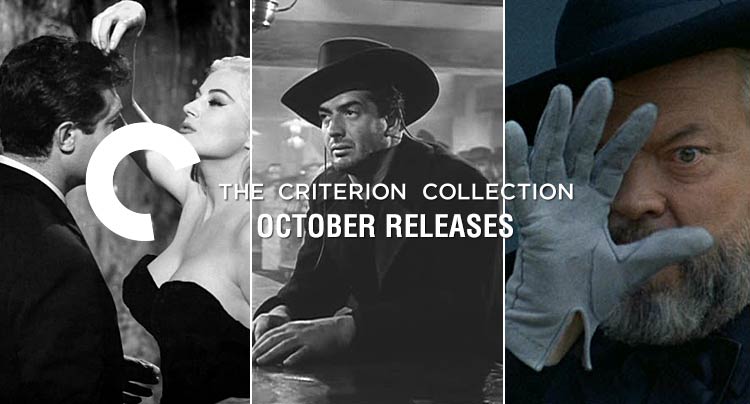 The Criterion Collection has made their announcement for October 2014 and to my memory, it has to be one of the best release months ever for the purveyors of fine cinema. Featuring new releases from Ford and Fellini, a Blu-ray upgrade from Welles, a boxset from one of the most unheralded screen comedians and the obligatory Halloween-release horror film, October will have a little something for everyone.
My Darling Clementine
John Ford – Available October 14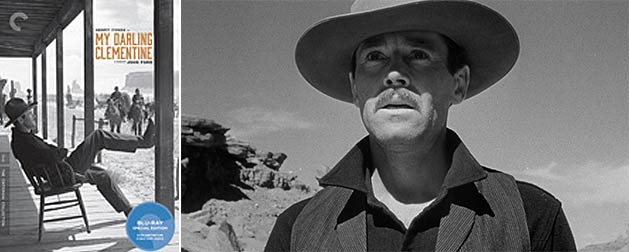 Though The Searchers and Stagecoach have more clout, My Darling Clementine is quintessential John Ford. The well-told story of Wyatt Earp and the O.K. Corral is a sharp and ridiculously fun Western tale. Henry Fonda stars as Earp, but Victor Mature steals the film as drunk downer Doc Holliday. If you are in any way adverse to classic Westerns, My Darling Clementine is a great introduction to the genre, complete with American themes, action, humor, great cinematography and music.
Notes and Special Features:
103-minute "prerelease" version of the film
New 4K restoration
New audio commentary featuring John Ford biographer
F for Fake
Orson Welles – Available October 21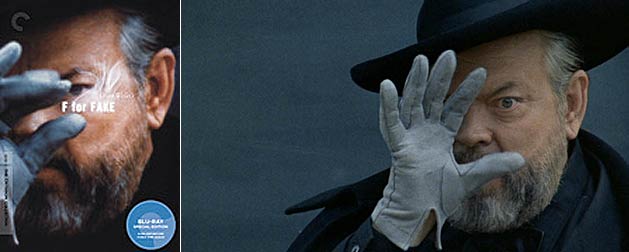 The prolific filmmaker's only stab at documentary, F for Fake is a spellbinding look at tomfoolery and fakery, all with perhaps the most boisterous performance of Welles' career at the center. A direct predecessor to newer documentaries like Exit Through the Gift Shop, F for Fake blends traditional doc storytelling with fiction and fantasy. Previously released on DVD through Criterion, the film gets a much-welcomed Blu-ray upgrade.
Notes and Special Features:
Orson Welles: One Man Band: a 2005 documentary about Welles' unfinished projects
Almost True: The Noble Art of Forgery: 1997 documentary profiling Elmyr de Hory, a major subject in F for Fake
Introduction by Peter Bogdanovich
La dolce vita
Federico Fellini – Available October 21
Full disclosure: La dolce vita is my favorite film, so I'm over-the-top ecstatic  about its upcoming release to the Criterion Collection. Federico Fellini's love letter to wealth and sadness is a vibrant and gorgeous film, both fun and depressing. Fellini's extensive work in neo-realism gives a cast of characters who would be otherwise seen on reality television a deep emotional connection context. It is also among the most alluring documents of a city, in this case Rome. La dolce vita becomes a fantastic double-feature with recent Criterion release The Great Beauty, which is a great tribute to Fellini.
Notes and Special Features:
New 4K restoration
Interviews with filmmaker Lina Wertmuller and Italian film journalist Antonello Sarno on the production and style of the film
Video essay by kogonada
The Complete Jacques Tati
Available October 28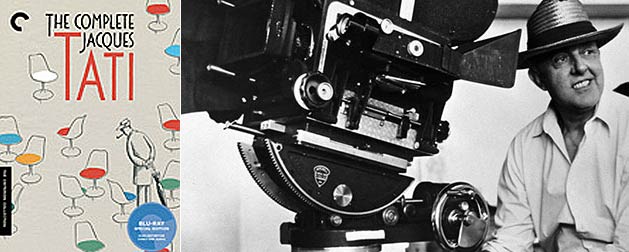 Featuring all six features from French comedy master Jacques Tati, this boxset heads to the top of my holiday wishlist. Monsieur Hulot's Holiday, Trafic, Mon Oncle and Tati's masterpiece, Playtime, have all been previously released by Criterion (Playtime previously on Blu-ray), but with all of these titles being out of print in their original releases, this gives us all a second chance. The set also includes seven short films and hours of bonus features, making this the absolute definitive collection of the auteur. Seeing Playtime on 70mm may still be preferred, but this is a welcomed treat. Now if only Criterion can figure out a way to get distribution rights to The Illusionist and make this totally complete.
Notes and Special Features:
New digital presentations for all six features
My Uncle, the English-language version of Mon Oncle
Interview with film historian Michel Chion on the sound design in Tati's work
Tativille documentary shot on the set of Playtime
Multiple short documentaries and interviews featuring Tati and Tati lovers
The Vanishing
George Sluzier – Available October 28
Typically the Criterion Collection releases a major horror flick as close to Halloween as possible (recent years have included House and Rosemary's Baby), and this year goes to Dutch psychological thriller The Vanishing. The film involves a man on the search for his girlfriend, who mysteriously disappears while the couple are on a road trip and is known for one of the most surprising and devilish endings in the genre. An early Criterion DVD release (spine #133), the Blu-ray upgrade allows us to complete forget about the mediocre Hollywood remake.
Notes and Special Features:
New 2K digital transfer
New interview with  director Sluzier and actress Johanna ter Steege