Criterion Collection September 2015 Includes 'Moonrise Kindgom', Beresford Duo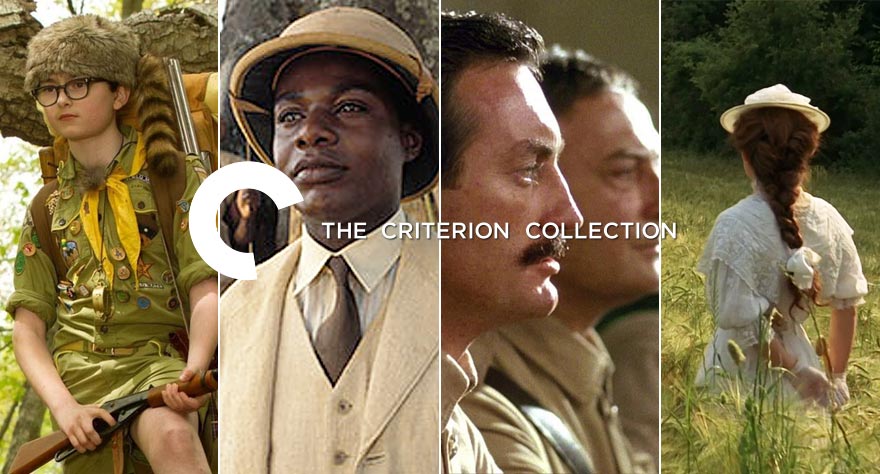 October and November are always my favorite month of Criterion Collection releases, so I can forgive a somewhat less flashy schedule coming this September. Though there will be some gems added to the collection; the inevitable release of an indie darling, an underseen film from a world cinema master, and an unheralded director double take.
Blind Chance
Krzysztof Kieślowski – Available September 15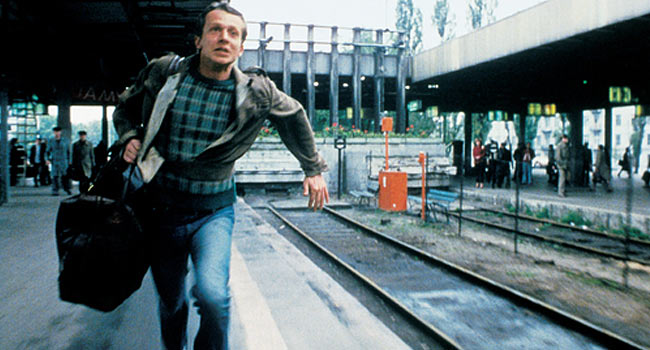 Polish auteur Kieślowski is one of the most important European filmmakers whose thoughtful and complex dramas have a tremendous influence on modern independent cinema. His Three Colors trilogy and The Double Life of Veronique have already been enshrined by the collection, now with less known Blind Chance to come. Its plot is certainly intriguing: Witek is presented with three different realities after running for a train—with each reality's differences coming through the title's metaphysical power. In the film's construction, different actors play the same characters that Witek comes across in the different stories. As someone who loves when films employ a creative narrative structure, I'm very intrigued by this film. Thematically, Kieślowski deals with political questions surrounding the fall of Communism and its effect on the individual.
Special Features:
New 4K digital restoration of the original uncensored film, approved by cinematographer Krzysztof Pakulski, with uncompressed monaural soundtrack on the Blu-ray
New interview with Polish film critic Tadeusz Sobolewski
Interview with director Agnieszka Holland from 2003
Nine sections from the film originally censored by the Central Film Board in Poland
An essay by film critic Dennis Lim and a 1993 interview about the film with director Krzysztof Kieślowski
Breaker Morant
Bruce Beresford – Available September 22
Bruce Beresford is most known for Driving Miss Daisy (for which he won the Best Picture Oscar) and Tender Mercies (for which his star Robert Duvall won an Oscar), but Criterion has chosen to highlight the filmmaker this month with two lesser known works. The first is Breaker Morant, an Australian war drama about three lieutenants who are court-martialed for executing prisoners, scapegoats of larger and farther-reaching culture of war crimes. The film's enlightening look at the greater effects of colonialism and blend of war film and courtroom drama philosophies put Beresford on the map of world cinema.
Special Features:
New 4K digital restoration, supervised and approved by director Bruce Beresford, with uncompressed monaural soundtrack on the Blu-ray
Audio commentary featuring Beresford from 2004
New interviews with Beresford, cinematographer Donald McAlpine, and actor Bryan Brown
Interview with actor Edward Woodward from 2004
New piece about the Boer War with historian Stephen Miller
Trailer
An essay by film scholar Neil Sinyard
Mister Johnson
Bruce Beresford – Available September 22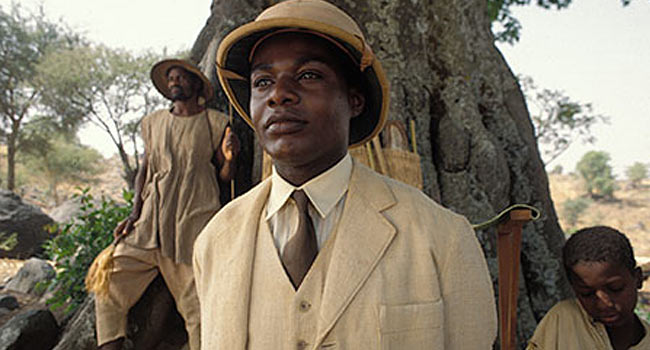 A different look at colonialism, Mister Johnson centers around its title character, an educated Nigerian working as a civil servant for the British colonialists. Actor Maynard Eziashi won the top acting prize at the Berlin Film Festival for his sympathetic and tragic performance. Pierce Brosnan plays against Eziashi as his superior. This is a particular film completely off my radar, with Beresford, in general, a director who I should see more. With the co-lead performances in a dramatically rich time and setting, Mister Johnson could certainly be a sleeper.
Special Features:
New 4K digital restoration, supervised and approved by director Bruce Beresford, with uncompressed stereo soundtrack on the Blu-ray
New video interviews with Beresford, producer Michael Fitzgerald, and actors Maynard Eziashi and Pierce Brosnan
Trailer
An essay by film scholar Neil Sinyard

A Room with a View

James Ivory – Available September 29

With as much as Criterion loves the James Ivory films, I'm surprised that A Room with a View wasn't already apart of the collection. This marks the 19th Ismail Merchant film to either have a full Criterion release or as part of a Eclipse box set, the 14th directed by Ivory. The British filmmaker is no doubt the most prolific Criterion filmmaker who has the least profile. A Room with a View is the film that put James Ivory on the map. Adapted from the E.M. Forster classic novel, the film stars a very young Helena Bonham Carter as a young woman torn between romantic interests Julian Sands and Daniel Day-Lewis. Co-starring British mainstays Maggie Smith, Judi Dench, Simon Callow and Denholm Elliott, A Room with a View is a sublimely acted and gorgeous romantic drama.

Special Features:

New 4K digital restoration, supervised by cinematographer Tony Pierce-Roberts, with 2.0 surround Master Audio soundtrack on the Blu-ray
New interviews with director James Ivory, Pierce-Roberts, costume designer John Bright, and actors Helena Bonham Carter, Simon Callow, and Julian Sands
Segment about Merchant Ivory Productions from a 1985 NBC television program
Trailer
An essay by film critic Farran Smith Nehme

Moonrise Kingdom

Wes Anderson – Available September 22

We've known that Wes Anderson's Moonrise Kingdom would be coming to the Criterion Collection, given that all of his films have been released (and as they announced the film would be released a few months ago without a specific date), but it is finally officially coming. The more recent The Grand Budapest Hotel proved to be the greater breakout for the beloved director, but I'm partial to Moonrise Kingdom. Not only does it showcase Anderson's unique style, but it is his most emotionally rich script. The film is also notable for expanding the Anderson stable of actors, adding Edward Norton, Bruce Willis, Tilda Swinton and Frances McDormand alongside regulars Bill Murray and Jason Schwartzman.

Special Features:

Restored 2K digital transfer, supervised by director Wes Anderson, with 5.1 surround DTS-HD Master Audio soundtrack on the Blu-ray
Audio commentary featuring Anderson, Bill Murray, Edward Norton, Jason Schwartzman, and Roman Coppola
Selected-scene storyboard animatics
Interviews with cast and crew
Exploring the Set of "Moonrise Kingdom," an original documentary about the film
Norton's home movies from the set
Behind-the-scenes, special effects, and test footage
Auditions
Trailer
A booklet featuring an essay by critic Geoffrey O'Brien, plus a map of New Penzance Island and other ephemera

The Honeymoon Killers

Leonard Kastl – Available September 29

The lone Blu-ray upgrade of the month is The Honeymoon Killers, the lone directorial effort of Leonard Kastle. Shot in stark black-and-white, with a documentary style, the film follows lovelorn Martha and her con-artist boyfriend. The Honeymoon Killers is equal parts sad and shocking, with a clear vision and radical point-of-view. It is 1970's low-budget filmmaking (costing an estimated $150,000 to make) at its best and one of the best one-and-done directorial efforts ever.

Special Features:

New 2K digital restoration, with uncompressed monaural soundtrack on the Blu-ray
New interview program featuring actors Tony Lo Bianco and Marilyn Chris and editor Stan Warnow
Interview with writer-director Leonard Kastle from 2003
"Dear Martha," a new video essay by writer Scott Christianson, author of Condemned: Inside the Sing Sing Death House
Trailer
An essay by critic Gary Giddins