Criterion Collection August 2015 Includes Varda, Dardennes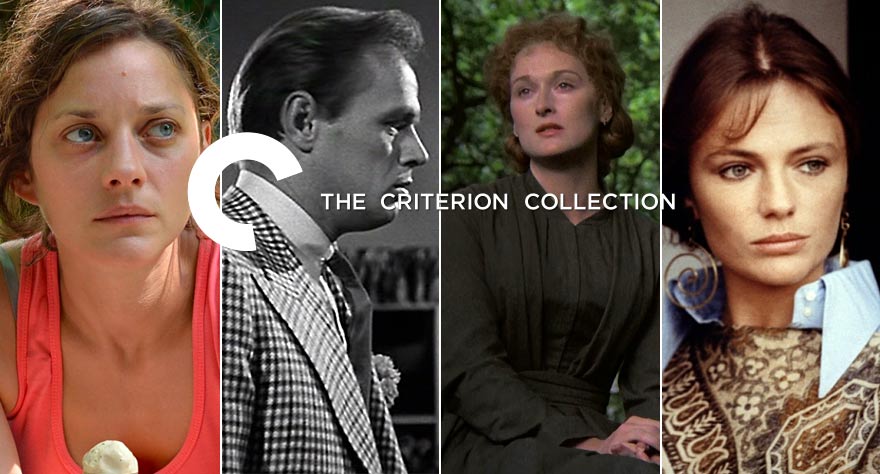 The Criterion Collection comes with another strong month of releases in August, featuring a classic from a genre master, a French auteur's unsung masterpiece, a recent film from indie favorites, and much more.
Night and the City
Jules Dassin – Available August 4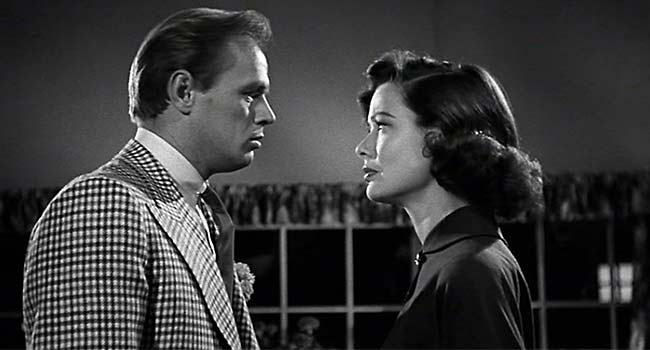 Jules Dassin is more well known for Rififi and The Naked City, but the 1950 film Night and the City shows off the director at the top of his film noir game. Starring Richard Widmark (Judgement at Nuremburg) and Gene Tierney (Laura) as his beautiful femme, Night and the City takes the small-time grifter looking for the big score trope to the world of underground professional wrestling. If you don't think that's cool, I don't know what to tell ya.
Special Features:
New 4K digital restoration, with uncompressed monaural soundtrack on the Blu-ray
Alternate presentation of the 101-minute British version of the film
Audio commentary from 2005 with film scholar Glenn Erickson
Interview with director Jules Dassin from 2005
Excerpts from a 1972 televison interview with Dassin
Comparison of the scores for the British and American versions of the film
Trailer
PLUS: An essay by film scholar Paul Arthur
Eclipse Series 43: Agnès Varda in California
Agnès Varda – Available August 11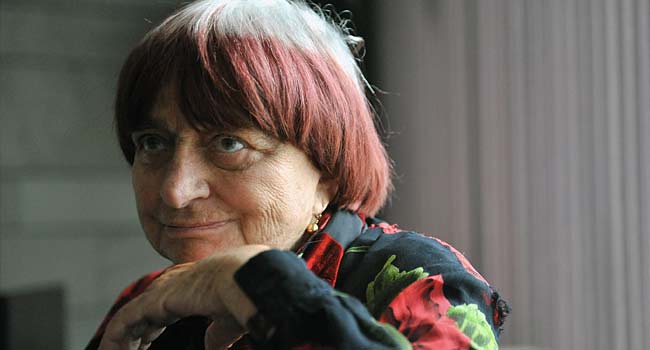 Agnès Varda, director of four films already among the collection now gets her first Eclipse boxset, with five of her lesser known works. The set's five films were made during the period when Varda briefly left France for Hollywood. Though the films are far from the Hollywood style, they explore the culture, politics and society of California from an attentive outsider's eye. The films in the set include short docs Uncle Yanco (1967) and Black Panthers (1968), meta comedy Lions Love (…and Lies) (1969), and two films made during her return to California in the early 80s Mur murs (1980) and Documenteur (1981).
The French Lieutenant's Woman
Karel Reisz – Available August 11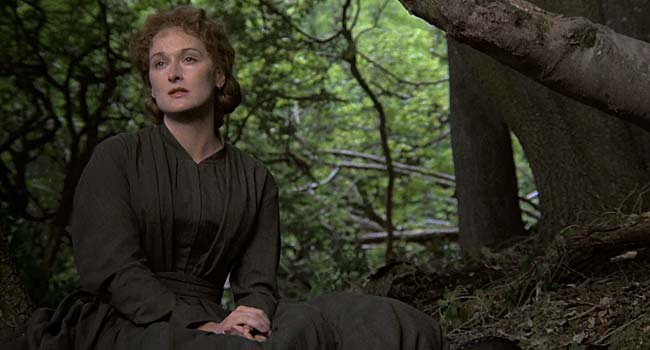 Veteran of the British New Wave, Karel Reisz (Saturday Night and Sunday Morning) trades in the kitchen sink and angry young man for the "unfilmable" John Fowles novel. Who better to adapt this complex novel than complex screenwriter Harold Pinter, who turns the story into a post-modern telling involving parallel narratives with actors' lives intersecting roles they are playing. Hot off her breakout in The Deer Hunter and Kramer vs. Kramer, Meryl Streep (from my quick count: only her second film in the Collection, along with The Fantastic Mr. Fox) stars alongside Jeremy Irons in this romantic and spellbinding adaptation.
Special Features:
New 2K digital restoration, with uncompressed monaural soundtrack on the Blu-ray
New introduction by film scholar Ian Christie
New interviews with actors Jeremy Irons and Meryl Streep, editor John Bloom, and composer Carl Davis
Episode of The South Bank Show from 1981 featuring director Karel Reisz, novelist John Fowles, and screenwriter Harold Pinter
Trailer
PLUS: An essay by film scholar Lucy Bolton
Dressed to Kill
Brian De Palma – Available August 18
In the late '70s and early '80s, Brian De Palma's films inspired a generation of filmmakers. With his breakneck style and insane filmmaking instincts, De Palma was able to take genre films to a different level, which led to high profile films like Scarface and The Untouchables—though he never lost his imprint. Dressed to Kill may be the last straight-up thriller the auteur made, revolving around a mysterious murder and a group of people who are connected. At times horror, at times erotic thriller, Dressed to Kill is a delight to the senses and masterfully made.
Special Features:
New, restored 4K digital transfer of director Brian De Palma's preferred unrated version, approved by the director, with uncompressed monaural soundtrack on the Blu-ray
New interviews with actor Nancy Allen, producer George Litto, composer Pino Donaggio, shower-scene body double Victoria Lynn Johnson, and poster photographic art director Stephen Sayadian
New profile of cinematographer Ralf Bode, featuring filmmaker Michael Apted
The Making of "Dressed to Kill," a 2001 documentary featuring De Palma
Interview with actor-director Keith Gordon from 2001
Video pieces from 2001 about the different versions of the film and the cuts made to avoid an X rating
Gallery of storyboards by De Palma
Trailer
PLUS: An essay by critic Michael Koresky
Day for Night
François Truffaut – Available August 18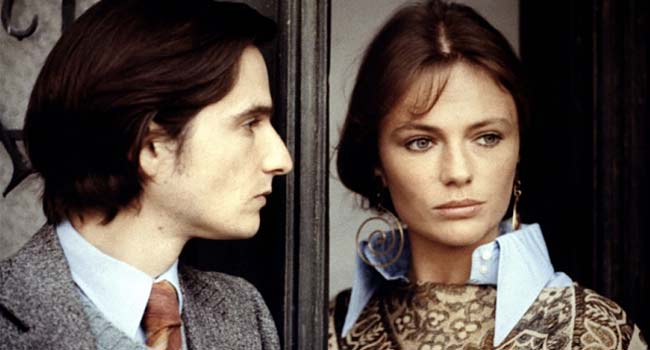 Films about filmmaking is a genre with no lack of great films, Truffaut's Day for Night is one of the best of them. A blend of styles and tones, it is a madcap, but always loving portrait of the industry. Truffaut takes a starring role in its ensemble, as a successful director in over his head a little on his latest production. Jean-Pierre Léaud, Valentina Cortese and Jacqueline Bisset play actors in the film-within-the-film, bringing in their neuroses and problems that nearly bring everything down. There is perhaps no film about filmmaking that more clearly shows just how impossible it is to make a film with so much that has to come together. That thought only makes it all more fantastic.
Special Features:
New 2K digital restoration, with uncompressed monaural soundtrack on the Blu-ray
New visual essay by filmmaker :: kogonada
New interview with cinematographer Pierre-William Glenn
New interview with film scholar Dudley Andrew
Documentary on the film from 2003, featuring film scholar Annette Insdorf
Archival interviews with director François Truffaut; editor Yann Dedet; and actors Jean-Pierre Aumont, Nathalie Baye, Jacqueline Bisset, Dani, and Bernard Menez
Television footage of Truffaut on the film's set in 1972
Trailer
New English subtitle translation
PLUS: An essay by critic David Cairns
Two Days, One Night
Jean-Pierre & Luc Dardenne – Available August 25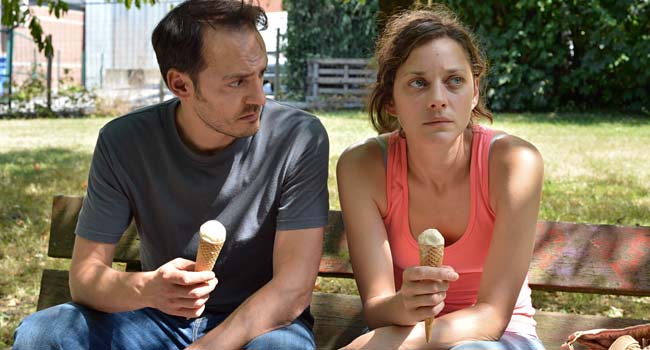 One of the most critically acclaimed films of 2014, the Dardennes' latest features a heartbreaking performance from Marion Cotillard. In Two Days, One Night Cotillard plays a woman sacrificed from her job so that the rest of the staff can keep their holiday bonuses. The film takes place over the title's length, as she visits each of her former co-workers, pleading with them to reconsider. With the Dardenne's naturalistic style, the film's emotions are as raw as its structure is clever.
Special Features:
New 2K digital transfer, approved by directors Jean-Pierre and Luc Dardenne, with DTS-HD Master Audio 5.1 soundtrack on the Blu-ray
New interviews with the Dardennes and actors Marion Cotillard and Fabrizio Rongione
When Léon M.'s Boat Went Down the Meuse for the First Time (1979), a forty-five minute documentary by the Dardennes, featuring a new introduction by the directors
New tour of the film's key locations with the directors
PLUS: An essay by critic Girish Shambu