Criterion Collection Announces December 2014 Releases
With the box-set and wishlist fodder that is typically released by the Criterion Collection each November, December tends to be lighter on must-have items. In 2013, Criterion changed that up a bit with the Martin Scorsese World Cinema box and the critically acclaimed Nashville, Altman's first Criterion release in over 400 spine numbers. Will we have to make many last-minute changes what we'll ask from Santa this year? But sure to check back soon for our Criterion Club discussion surrounding this announcement.
Safe
Toddy Haynes – Available December 9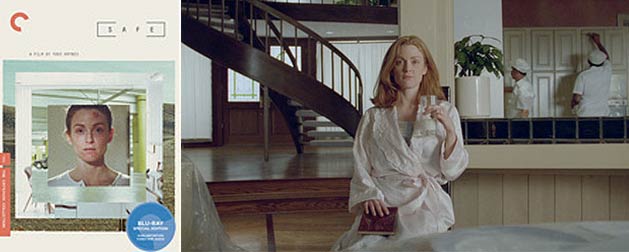 The film that put eclectic filmmaker Todd Haynes on the map, Safe is an intense thriller about a wealthy housewife who becomes obsessed with her chemical sensitivity to the world around her. Julianne Moore, in a career defining performance, stars as Carol White, whose delusions/ailment leads her to a strange and perhaps dangerous cult. A relatively unseen gem, it is a great blend of genre exercise and art.
Notes and Selected Features:
New 4K restoration
Audio commentary with Haynes, Moore, and producer Christine Vachon
1978 short film The Suicide
Time Bandits
Terry Gilliam – Available December 9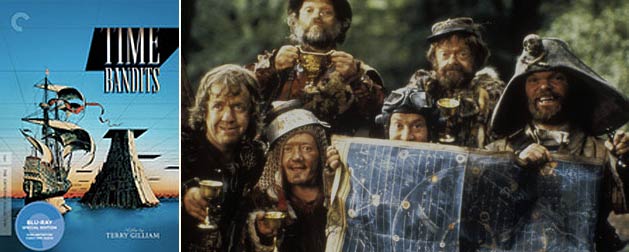 Terry Gilliam's madcap film has long been in the Criterion Collection, though its DVD release has been out of print for years. Thankfully, Time Bandits finally gets a much-needed Blu-ray upgrade. Time Bandits brings all of the weird humor and horror which defines Gilliam, but with a family film focus. A predecessor to Bill & Ted's Excellent Adventure, the film involves a young boy who gets caught up in a time travelling adventure with a group of dwarf bandits. The film also includes fantastic performances from Sean Connery, John Cleese and Ian Holm as historical figures and David Warner as the menacing Death. But sure to
Notes and Selected Features:
New 2K restoration, supervised by Gilliam
Audio commentary featuring Gilliam, Michael Palin, John Cleese, David Warner and Craig Warnock
Featurette on the creation of the film's different historical periods and fantasy worlds
The Night Porter
Liliana Cavani – Available December 9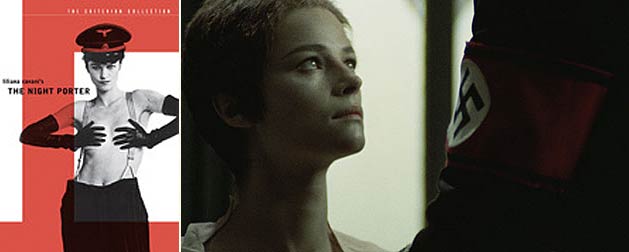 Another early-edition Criterion selection which gets a long-awaited upgrade, The Night Porter couldn't be any different than Time Bandits. Set in Vienna following WWII, the film stars Charlotte Rampling as a concentration camp survivor who starts a sadomasochistic sexual relationship with her former tormentor. It is known as being one of the most shocking films to ever comment on sexuality and remains one of the most unique portrayals of the remaining horrors of the Holocaust.
Notes and Selected Features:
New 2K restoration
New interviews with Cavani and the film's screenwriters
Women of the Resistance, a short documentary made by Cavani about women who lived through the German invasion of Italy
Eclipse Series 41: Kinoshita and World War II – Available December 16
Liliana Cavani – Available December 9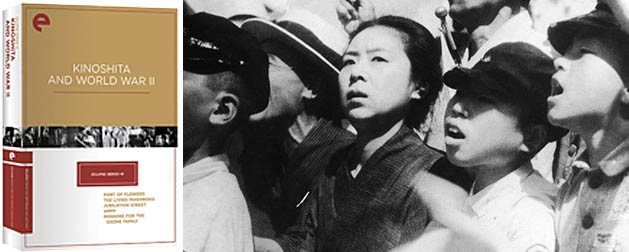 I'm deeply familiar with Keisuke Kinoshita's work, but I do know that he was an incredibly important and popular filmmaker in Japan in the mid-1940s. World War II was a difficult time for film production in Japan, for obvious reason, so seeing a contemporary perspective from Japan during these years is an interesting opportunity.
Box set includes:
Port of Flowers, 1943
The Living Magoroku, 1943
Jubilation Street, 1944
Army, 1944
Morning for the Osone Family, 1946