Couldn't Make Comic-Con? Watch the Essential Videos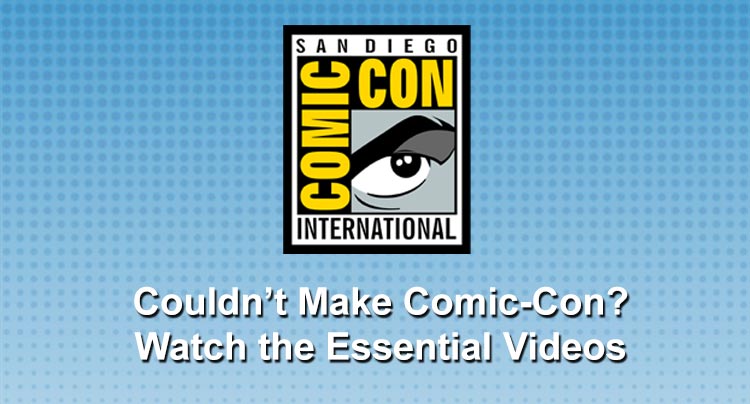 With the help of the Internet, missing Comic-Con no longer means you miss out on all the sneak peeks and fun videos shown.
We've put a few of the essentials up so you can catch up all in one sitting. Of course there's a few things that you can only see if you are there (Marvel hasn't released the Avengers: Age of Ultron trailer), but this should tide you over for now.
The Avengers assemble for Age of Ultron Panel
The Hunger Games: Mockingjay Part 1 Teaser
The film comes out Nov. 21, 2014
Horns Trailer with Daniel Radcliffe
Frank Miller's Sin City: A Dame to Kill For Red Band Trailer
Film comes out Aug. 22, 2014
Mad Max: Fury Road Comic-Con First Look
Film is coming out May 15, 2015
Kevin Smith's Tusk Official Trailer
Movie releases September 19, 2014
Kevin Smith Describes Visiting the Star Wars Episode VII Set
The Hobbit: The Battle of Five Armies Full Panel
The Hobbit: The Battle of Five Armies Teaser for Trailer
The film releases Dec. 17, 2014
The Walking Dead Season 5 Preview Trailer
Game of Thrones Blooper Reel
Warcraft Title Teaser