Comic-Con Swoons for the Cast of 'The Hunger Games: Mockingjay Part 2'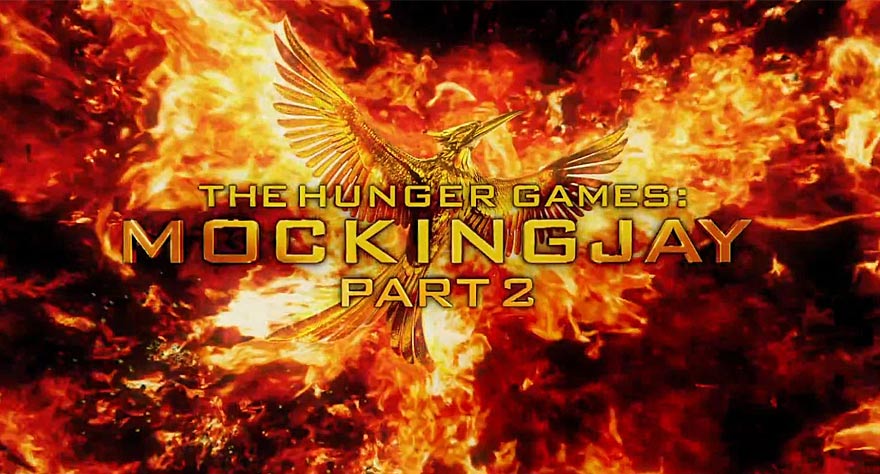 Thursday's Comic-Con panels in Hall H included sneak peeks of the final installment of the Hunger Games collective. Fans were chomping at the bit and several Katniss lookalikes were tightening their bows. Based on the initial cheers, a large portion of the audience likely waited all night on the cold sidewalk for any small taste of how the popular series would end.
The Lionsgate panel was preceded by a white-vested marching band. Because High School. And of course the battle drums leading to the final showdown. Next up: a video message straight from District 13.
The first teaser was an ROTC-style choreographed video of the soldiers of District 13 prepping for battle. #Unite
Then in walked Conan O'Brien—who has been filming his show from various parts of Comic-Con—as moderator of the panel. Just to clarify, he announced that he is NOT in the Hunger Games films but he IS Team Josh (Hutcherson that is, who plays Peeta for those not immersed in the Panem universe.)
Questions posed included one towards producer Nina Jacobson about how she came to her decisions in bringing this franchise to a close. She gave most of the credit to Suzanne Collins' incredible ability to bring this epic commentary on our society and politics through her books. Emotions were high as the cast begins their final press engagements and saying their goodbyes to each other and their well beloved characters. Jacobson spoke of her desire to deliver to the fans, who have delivered so much back to them.
Director Francis Lawrence spoke on what we could expect, and though he slipped a little with Katniss's final decisions in the movie's end (not the least of a few accidental spoilers mentioned in the panel that book readers will be well aware of including the epilogue), he mentions Katniss will be brought out from the sidelines she resided in in the first installment of Mockingjay.
Then what the people came for: the first full trailer for the film. Where weapons are finally aimed on the Capitol, and on Snow. Ending to thunderous applause, those faithful to the book will see visual proof that there will be many, many scenes honored and uncut from the book, as is so often feared with adaptations. Later in the panel, Francis Lawrence shared that the ending will be just like the book.
Jennifer Lawrence was asked about her favorite Katniss moment from all of the movies. She stumbled with memory recall and overwhelmed by the broadness of the question (and amid shouts of "I love you Jennifer!") but Willow Shields (Primrose Everdeen) bailed her out by declaring that of course it had to be when she volunteered as tribute. But Lawrence did say that her favorite moment will be in the last movie and she didn't want to spoil it.
Joshua Hutcherson (Peeta Mellark) was asked about where we will pick up with Peeta after the traumatic place we left off with him (trying to choke the life out of Katniss). Just as well-spoken as his character, he shared that it's a long road to recovery. And of course Jennifer Lawrence reminds him Peeta couldn't stay away long, euphemisms intended.
For Gale's part, Liam Hemsworth spoke about how the stakes are raised again for him in this last movie. The friendly dynamic between Hemsworth, Lawrence, and Hutcherson was by far the most amusing part of the panel.
Asked what they are most excited to see resolved in this final film, Francis Lawrence replied he is excited for everyone to finally have closure and to experience the way it ends.
When asked what they hope fans will take away from this last film, Jennifer Lawrence responded with, "the power of our future is in our own hands." Recalling how at the beginning of the movies it is just one girl against everything and though the book condenses world issues into one continent, they are very real. Lawrence also appeared slightly emotional when asked how she bid goodbye to Katniss, declaring that it hasn't happened yet and the changes made in her through the movies are so permanent they will never leave her.
Set to come to theaters November 20th, the new trailer features plenty of action and what looks to be a satisfying ending to what has been a true-to-the-books adapted series.