CAAMFest 2014 Kicks Off Tomorrow Night In San Francisco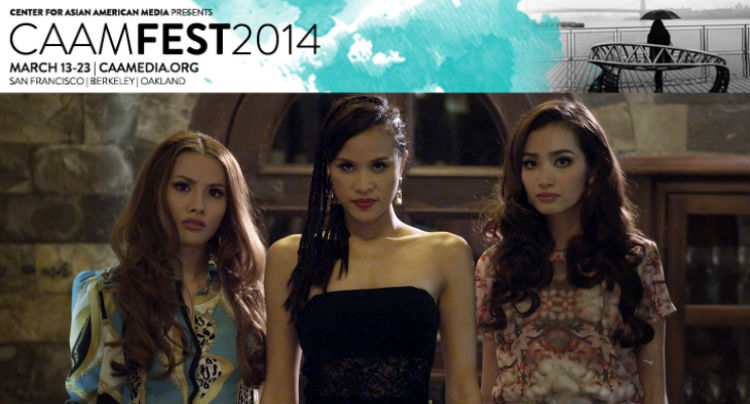 CAAMFest, formerly known as the San Francisco International Asian Film Festival, kicks off tomorrow night, Thursday, March 13th, and runs through March 23rd. Presented by the Center for Asian American Media, the festival pays tribute to pioneers of Asian cinema while also providing a platform for emerging Asian filmmakers to showcase their new projects. With Asians and Asian Americans being woefully underrepresented in all forms of media, the festival gives much needed exposure to the Asian cinematic perspective.
Opening Night, Centerpiece, Closing Night, and Special Presentations
The fest kicks off at the Castro Theater with the North American premiere of How to Fight in Six Inch Heels, a Vietnamese box office hit that's been compared to The Devil Wears Prada. After a post-screening Q&A with director Ham Tran and his cast and crew, the festivities will continue at the Asian Art Museum for the Opening Night Gala.
The festival has not one, but two centerpiece films this year. American Revolutionary: The Evolution of Grace Lee Boggs, by director Grace Lee, chronicles the life of Grace Lee Boggs, the 98-year-0ld feminist and social activist. Also being highlighted is a film on the other side of the spectrum entirely: Cold Eyes is a South Korean crime thriller that had great success overseas.
Closing out the festival is Delano Manongs, which will be screening in the East Bay at the New Parkway theater in Oakland, a first for the festival. The doc follows the story of Larry Itliong, a Filipino American labor organizer who spearheaded strikes for farmers on the west coast.
Other festival highlights:
Spotlight on Grace Lee
Retrospective on filmmakers and Dharamshala International Film Festival directors Ritu and Tenzing
A Run Run Shaw tribute
Out of the Vaults, a showcase of two films from Joseph Sunn Jue's Grandview Film Company
Memories to Light 2.0, an exploration of Asian America through home movies
Directions In Sound and Superawesome Launch
The folks at CAAMFest has always been known to throw the biggest, coolest festival parties and events around, and they aren't slouching this year. Directions in Sound is a live music program showcasing music acts from Korea, Vietnam, and the Bay Area, and this year CAAM is presenting two live concerts: "Here Comes Treble", an all-female show, and "Korean Showcase", consisting of all Korean bands.
My most anticipated event is the "Superawesome Launch Featuring Awesome Asian Bad Guys", which will be held at the Oakland Museum of California. Featuring live music, an Asian-focused Off the Grid, the event also includes a screening of Awesome Asian Bad Guys, an action-comedy by Patrick Epino and Stephen Dypiangco that stars old Asian actors who you've seen play evil dudes in movies for years.
For more info, visit caamfest.com