'Bridge of Spies' World Premiere, Films from Todd Haynes, Hou Hsiao-hsien Lead NYFF Main Slate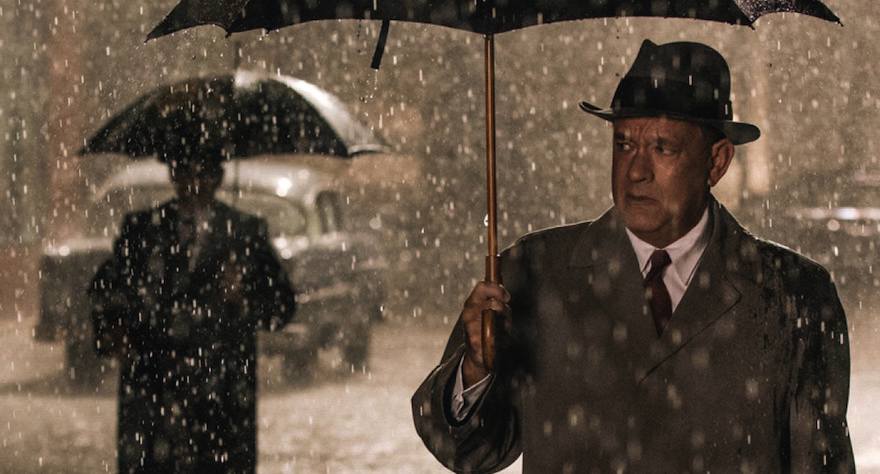 The Film Society of Lincoln Center today revealed the 26 features making up its main slate for the 53rd New York Film Festival running September 25th to October 11th. Joining Opening Night selection The Walk and Closing Night selection Miles Ahead in making their World Premieres at the 2015 festival are Steven Spielberg's Cold War drama Bridge of Spies (starring Tom Hanks and Mark Rylance) and Laura Israel's documentary portrait Don't Blink: Robert Frank. Several other highly lauded films taking part in the three-week showcase includes Hou Hsiao-hsien's Cannes award-winning film The Assassin, John Crowley's romantic drama Brooklyn, as well as Centerpiece screening Steve Jobs.
New York Film Festival Director and Selection Committee Chair, Kent Jones remarked, "I could talk about the geographical range of the films in the selection, the mix of artistic sensibilities … but the only thing that really matters is how uniformly beautiful and vital each of these movies are." Additional special events, the documentary section, filmmaker conversations and panels, as well as the festival's Projections and Convergence programs will be announced in full closer to festival's September start date. Tickets go on sale to the general public Sunday, September 13th.
Read the list of features making up the 53rd NYFF main slate below:
Opening Night
The Walk
Director, Robert Zemeckis
Centerpiece
Steve Jobs
Director, Danny Boyle
Closing Night
Miles Ahead
Director, Don Cheadle
Arabian Nights: Volume 1, The Restless One
Arabian Nights: Volume 2, The Desolate One
Arabian Nights: Volume 3, The Enchanted One
Director, Miguel Gomes
The Assassin
Director, Hou Hsiao-hsien
Bridge of Spies
Director, Steven Spielberg
Brooklyn
Director, John Crowley
Carol
Director, Todd Haynes
Cemetery of Splendour
Director, Apichatpong Weerasethakul
Les Cowboys
Director, Thomas Bidegain
Don't Blink: Robert Frank
Director, Laura Israel
Experimenter
Director, Michael Almereyda
The Forbidden Room
Directors, Guy Maddin & Evan Johnson
In the Shadow of Women / L'Ombre des femmes
Director, Philippe Garrel
Journey to the Shore / Kishibe no tabi
Director, Kiyoshi Kurosawa
The Lobster
Director, Yorgos Lanthimos
Maggie's Plan
Director, Rebecca Miller
The Measure of a Man / La Loi du marché
Director, Stéphane Brizé
Mia Madre
Director, Nanni Moretti
Microbe & Gasoline / Microbe et Gasoil
Director, Michel Gondry
Mountains May Depart
Director, Jia Zhangke
My Golden Days / Trois Souvenirs de ma jeunesse
Director, Arnaud Desplechin
No Home Movie
Director, Chantal Akerman
Right Now, Wrong Then
Director, Hong Sangsoo
The Treasure / Comoara
Director, Corneliu Porumboiu
Where To Invade Next
Director, Michael Moore