Berserk, Violent Trailer for Indian Crime Epic 'Gangs of Wasseypur'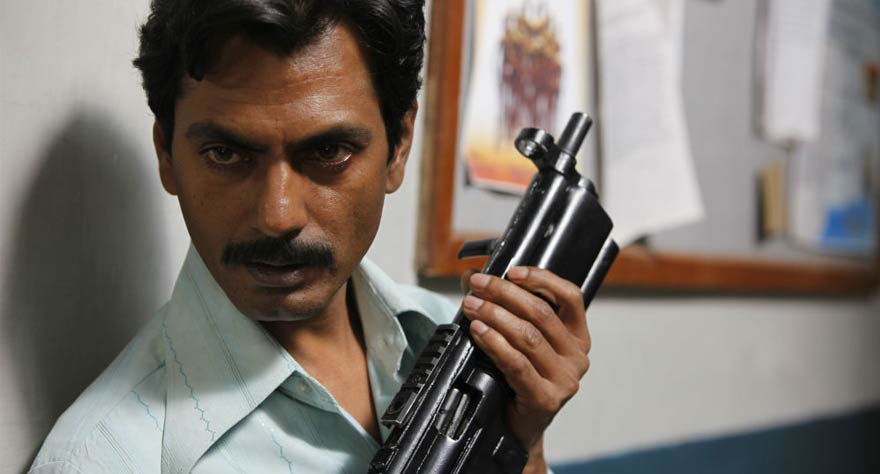 "You will never look at Indian cinema the same way again." So says the trailer for Anurag Kashyap's Gangs of Wasseypur, and with all the chaos going on it's easy to believe that statement. The film has taken a while to grace American screens; it premiered in 2012 at Cannes, but until now no one has picked up the film(s) for distribution. Thankfully, Cinelicious Pics have teamed up with producer Adi Shankar to release Gangs of Wasseypur in select cities across America on January 16th. Here's the official synopsis of the film, which is being released in 2 parts:
From Guneet Monga, the producer of THE LUNCHBOX, GANGS OF WASSEYPUR is director/writer/producer Anurag Kashyap's ambitious and extraordinary blood-and-bullets fueled crime saga that charts seventy years in the lives – and spectacular deaths – of two mafia-like families fighting for control of the coal-mining town of Wasseypur, India. Inspired by the real-life exploits of local gangs and beginning with the bandit-like career of Shahid Khan (Jaideep Ahlawat) in the 1940s, the film follows the ruthless rise of his son Sardar (a brilliant Manoj Bajpayee) and his offspring, the surreally-named Danish, Perpendicular and Definitive Khans and their numerous wives and girlfriends. GANGS OF WASSEYPUR mirrors the tumultuous and explosive growth of modern India with ferocious cinematic intensity. As with Al Pacino's Michael Corleone in THE GODFATHER, it's the least likely of Sardar's children – the perpetually stoned Faizal (Nawazuddin Siddiqui) – who rises to the top ranks of the Khan crime family, vowing brutal revenge on their longtime nemesis, the wily and seemingly unstoppable Ramadhir Singh (Tigmanshu Dhulia).
The film has been a hit with audiences and critics around the world, earning comparisons to the likes of Francis Ford Coppola, Sergio Leone and Quentin Tarantino, among many other big-name filmmakers. Gangs of Wasseypur looks like the sort of big, adrenaline-fueled crime saga people love to eat up, and after seeing this trailer we can't wait to check it out. Watch the trailer below, and be sure to find out if the film will be playing near you.
Gangs of Wasseypur trailer