Benecio Del Toro Intimidates the Heck Out of Us in 'Paradise Lost'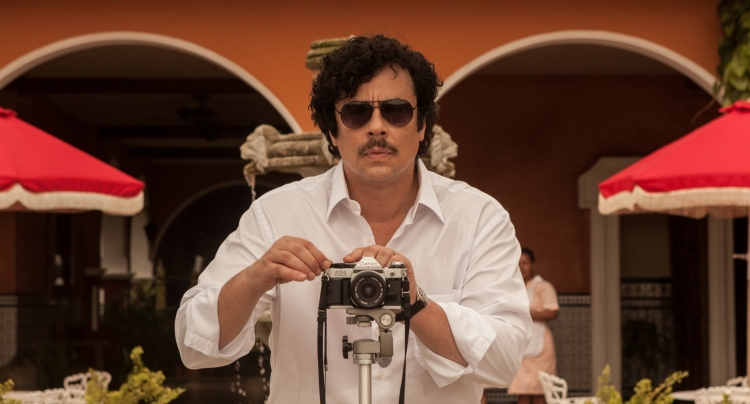 Actor turned writer-director Andrea di Stefano doesn't yet have a U.S. release date set for his film Paradise Lost, but in the meantime we have a glimpse of Benecio Del Toro as Pablo Escobar, the infamous drug lord in the newly released teaser.
The film is told as less of a biopic and more from the perspective of young American surfer Nick (Josh Hutcherson) who falls for Escobar's niece, Maria (Claudia Traisac), who then takes him home to meet the family. Escobar is a hot topic at the moment with several other projects in production right now revolving around the formidable figure including a Netflix TV show called Narcos.
The teaser is short, but Del Toro never did need much time to lure us in.