Behind The Scenes Look at the Filming of 'Birdman'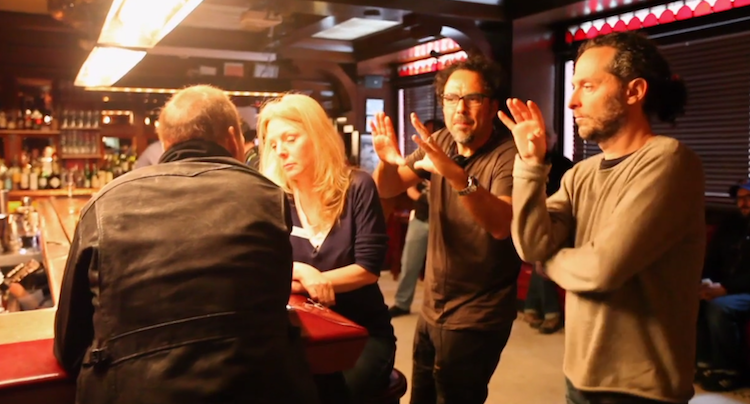 As more audiences get to experience the bold technical achievements of Alejandro G. Iñárritu's latest endeavor Birdman (read our review), a Vimeo user name Gwen Stacy has released some intriguing behind-the-scenes footage of the film's cast and crew assembling their new film. The footage, which includes actors Michael Keaton, Zach Galifianakis, Amy Ryan, and Edward Norton as well as Iñárritu & the film's cinematographer Emmanuel Lubezki, gives viewers an interesting glimpse at the production process on Birdman both in rehearsal and in production.
Aside from the chance to witness the much-discussed steadicam long shots in action, much of this footage includes Iñárritu mapping out shots with the Oscar-winning Lubezki, including a section on the street where the movie's dynamic Birdman action sequence (from the trailers) takes place. Watch the clip below for Michael Keaton trying on the Birdman suit, Lubezki using an iPhone to shoot a moment from early in the film, and two Mexican filmmakers speaking excitedly in accented English.