BAFTA Awards: 'Gravity' & '12 Years A Slave' Take the Most Trophies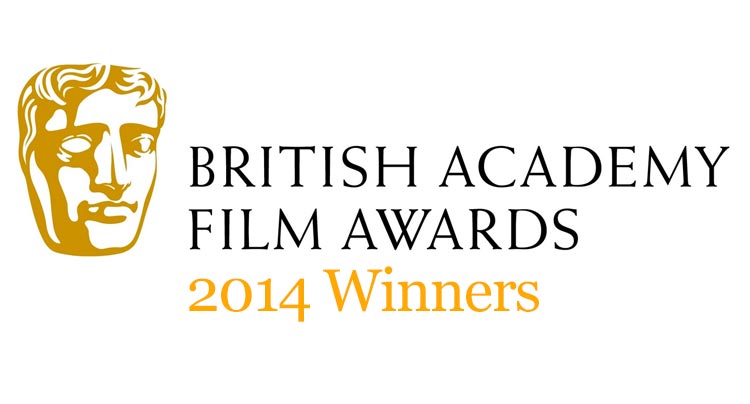 The 67th British Academy Film Awards was this past Sunday, February 16th. Sometimes providing a potential glimpse at what Oscar night may bring, the winners were fairly safe bets and may prove as consolation prizes if Academy members vote rogue this year. Gravity took home the most statues with 6 wins, including Best Director and the ambiguously titled Best British Film.  12 Years a Slave took home the top honor of Best Picture, a feat that may prove more difficult in the States, where it's up against 8 other films rather than the BAFTA's 4 others.
Chiwetel Ejiofor and Cate Blanchett took the top acting awards, but considering the BAFTA's gave literally no love to The Dallas Buyers Club, they've left out a slew of serious contenders who will be putting up a fight at the Oscars this year. The Academy isn't as likely to hand out an Oscar to a first timer, so Barkhad Abdi's BAFTA for Best Supporting Actor may be his only win, but Jennifer Lawrence, who took home the Best Supporting Actress statue Sunday night, has as much a chance as anyone in this year's highly competitive pool for the Oscars.
Rounding out the evening the Academy Fellowship, the highest honor given out at the BAFTA's was awarded to Dame Helen Mirren.
Complete list of BAFTA winners:
Best Picture: 12 Years A Slave
Best British Film: Gravity
Best Director: Alfonso Cuarón, Gravity
Best Actor: Chiwetel Ejiofor, 12 Years a Slave
Best Actress: Cate Blanchett, Blue Jasmine
Best Supporting Actor: Barkhad Abdi, Captain Phillips
Best Supporting Actress: Jennifer Lawrence, American Hustle
Best Original Screenplay: American Hustle, Eric Warren Singer, David O. Russell
Best Adapted Screenplay: Philomena, Steve Coogan, Jeff Pope
Best Foreign: The Great Beauty, Paolo Sorrentino, NicolaGiuliano, Francesca Cima
Best Documentary: The Act of Killing – Joshua Oppenheimer
Best Animation: Frozen, Chris Buck, Jennifer Lee
Best Cinematography: Gravity, Emmanuel Lubezki
Best Editing: Rush, Dan Hanley, Mike Hill
Best Production Design: The Great Gatsby, Catherine Martin, Beverley Dunn
Best Costume Design: The Great Gatsby, Catherine Martin
Best Make Up and Hair: American Hustle, Evelyne Noraz, Lori McCoy-Bell
Best Sound: Gravity, Glenn Freemantle, Skip Lievsay, Christopher Benstead, Niv Adiri, Chris Munro
Best Original Music: Gravity, Steven Price
Best Special Visual Effects: Gravity – Tim Webber, Chris Lawrence, David Shirk, Neil Corbould,Nikki Penny
Best British Short Animation: Sleeping with the Fishes, James Walker, Sarah Woolner, Yousif Al-Khalifa
Best British Short Film: Room 8, James W. Griffiths & Sophie Venner
Outstanding Debut by a British Writer, Director or Producer: Keiran Evans (Director/Writer), Kelly + Victor
The EE Rising Star Award (voted for by public): Will Poulter