April Brings Us ALIEN DAY Because #Merchandise and #Nostalgia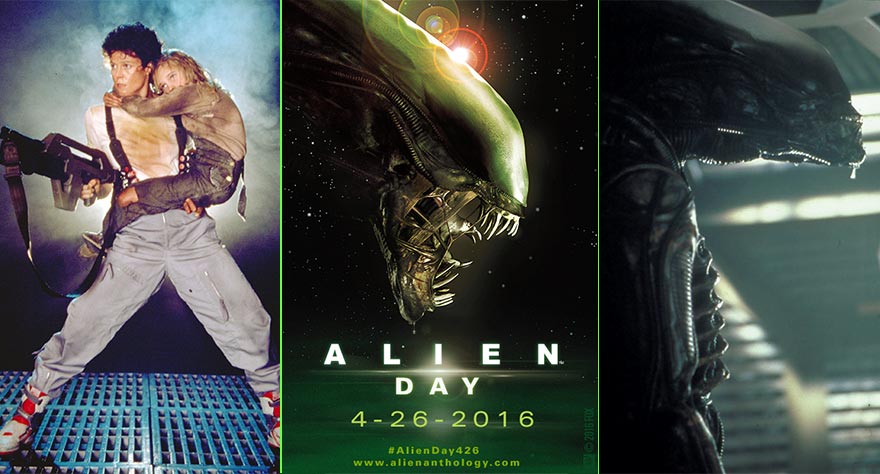 Between April Fool's Day, Passover, and Earth Day April tends to be a low-key sort of month (reeeal low-key if you celebrate 420), but the folks at Twentieth Century Fox Consumer Products have created something new and silly for us '80s nostalgic geeks to get excited about: ALIEN DAY. Based on the obscure reference of LV-426, the planet featured in the Alien films, April 26th has been proclaimed (by the people selling us things) as a day to celebrate the iconic franchise and, you know, go shopping.
First, Alien & Aliens will return to theaters on April 26th across the country. In over 20 cities, including Austin, New York, Los Angeles and Dallas, participating Alamo locations as well as partner venues will showcase a double-feature presentation of Alien and Aliens. The second film celebrates its 30-year anniversary this year. In addition to getting to relive the movies on the wide screen, there are all kinds of swag coming out, including a new Alien digital pinball table available via iTunes, Google Play, PlayStation Network, XBOX Live, and Steam. A new release of the Batman vs Alien comic from DC Entertainment and Dark Horse comics will be out, new trading cards and collectibles, and even new Funko dolls of the Queen alien and Ripley (note to self: buy immediately).
By far the silliest of the products coming out are Reebok Alien Stomper Sneakers, as worn by Ripley in the films (available April 26 via Reebok.com). I do not apologize in advance for laughing at anyone I see wearing these (while secretly wishing I had the cajones, sigh).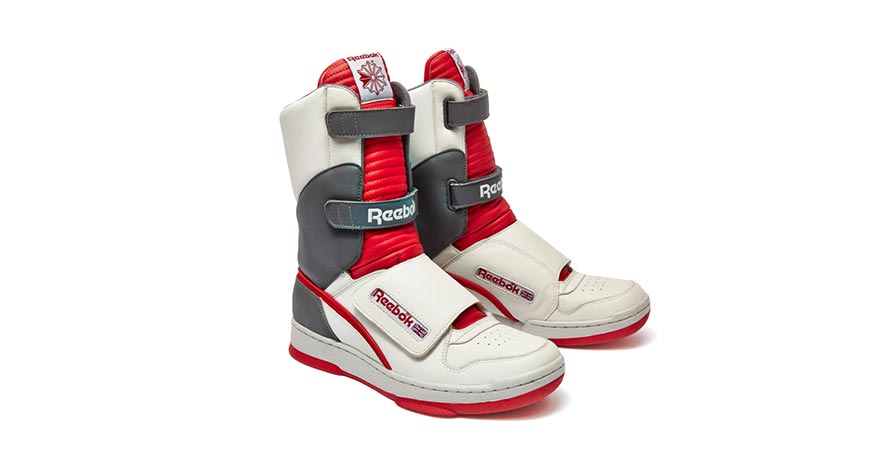 Check out the ALIEN DAY website for more info and to sign up for more information and ways to get involved, including a 24-hour trivia challenge via Twitter through @AlienAnthology.
And don't forget, the next installment of Ridley Scott's Alien franchise, Alien: Covenant starring Michael Fassbender, comes out in August of 2017. Stock up on those sneakers!