Another Hole in the Head Celebrates 10 Years of Genre Madness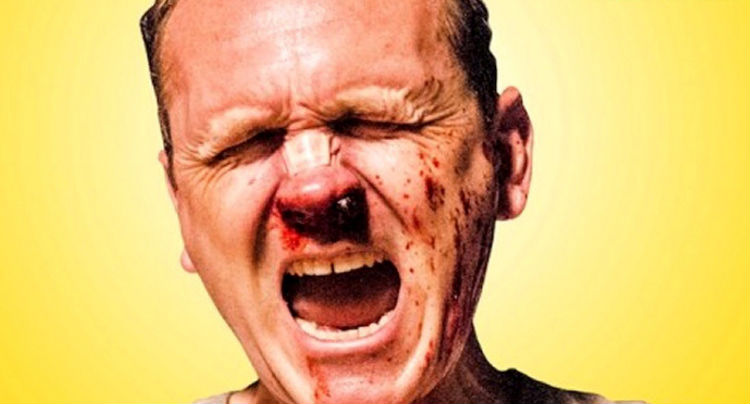 Tonight, after the insanity of Black Friday shopping has passed and everyone's Turkey-itis has subsided, the Another Hole in the Head Film Festival will be kicking off its three-week-long program, introducing San Franciscans to a whole new kind of madness, full of horror, sci-fi, and fantasy flicks that'll delight fans of hardcore genre film (and likely make everyone else want to hurl. In a good way, of course.) The program, consisting of 54 feature films and 27 shorts, will be taking place at the Balboa Theater from today, November 29th, to December 5th. Then, the fest moves on to the New People Cinema in Japantown until December 19th.
For opening night, the festival is kicking off with Stalled, an interesting take on the zombie genre that places all the gory action in a tiny bathroom stall, The Battery, a zombie flick about two former baseball players navigating an undead-filled New England, and The Shower, about a twisted, homicidal baby shower.
Films we're looking forward to at the festival:
All Cheerleaders Die–Lucy McKee and Chris Sivertson's All Cheerleaders Die, the festival's opening night film, is an ode to the slasher films of the '80s in which the rebellious new girl at Blackfoot High convinces recruits her fellow classmates into the cheer-leading squad to combat a dark supernatural enemy. (Plays Dec. 5 at Balboa)
Face–Following a string of harrowing acts committed by college students that turned into the massacre of the Delta Chi Kappa sorority on Halloween 2012, Face looks to be a treat for fans of gross-out violence and…boobs? Sounds like there will be boobs. The film will be making its world premiere at the festival. (Plays Dec. 18 at New People)
Bath Salt Zombies–"Drugs, sex, & cannibalism!" Those are the three wonderful words the makers of Bath Salt Zombies use as a tagline for their zombie outbreak epic. I've seen the film, and I'll just say it delivers on just two of the three promises. It'll be interesting to see how an audience reacts to this frantic mess of a movie. (Plays Dec. 16 at New People)
Cheap Thrills–When a man (Pat Healy) loses his job and isn't able to provide for his family, he teams up with an old high school buddy (Ethan Embry) to do dirty work for a wealthy couple to make extra dough. How far will he go to make ends meet? Here's hoping he goes as far as the eye can see. (Plays Dec. 18 at New People)
Thanatomorphose–My pick for catchiest title of the festival (doen't it just roll off the tongue?), Thanatomorphose is a Canadian film that follows a pretty girl as she wakes up to find her body rotting away (the title is a hellenic word that means "the visible signs of an organisms decomposition caused by death." Sounds lovely! (Plays Dec. 16 at New People)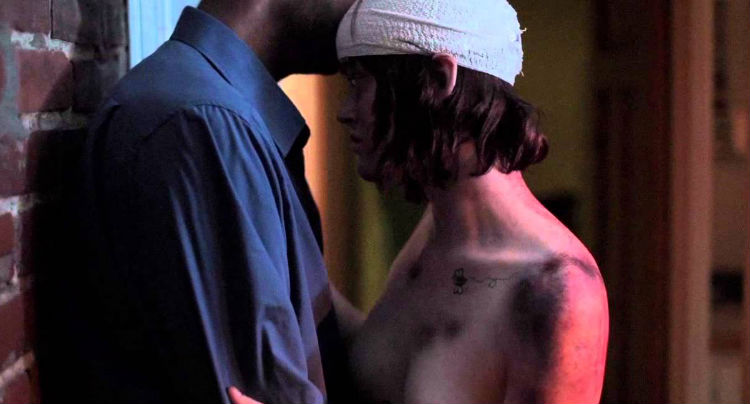 Senn–Making its world premiere as the closing night film of the festival, Senn follows the titular character, a worker on a forgotten world called Pyom, as he's chosen by an alien being called the Polychronom for reasons that could spell doom for the humble factory worker. Sci-fi zaniness is sure to be abound. (Plays Dec. 19 at New People)
One of the biggest highlights of the festival for me will be the screening of two horror classics in gorgeous 35mm: Steven Spielberg's textbook in suspense,  Jaws, and Stanley Kubrick's legendarily enigmatic The Shining. In addition to these screenings, there will be a presentation of The Shining: Forwards and Backwards, which will probably drive me crazy, but will most importantly offer a fascinating new perspective on Kubrick's classic.
Another very cool event will take place tomorrow at the Balboa Theater at 1pm, where the festival will screen two hours of Saturday morning cartoons and serve cereal and milk, all for FREE! The opportunity to watch "Jem & the Holograms", "Looney Toons", "He-Man" and more is one no self-respecting 90's kid can pass up.
Another Hole in the Head runs from November 29th-December 19th. For scheduling and ticket info, visit sfindie.com. Stay tuned to Way Too Indie for more news from the festival!