Amy Adams v. Christolph Waltz in Tim Burton's 'Big Eyes' Trailer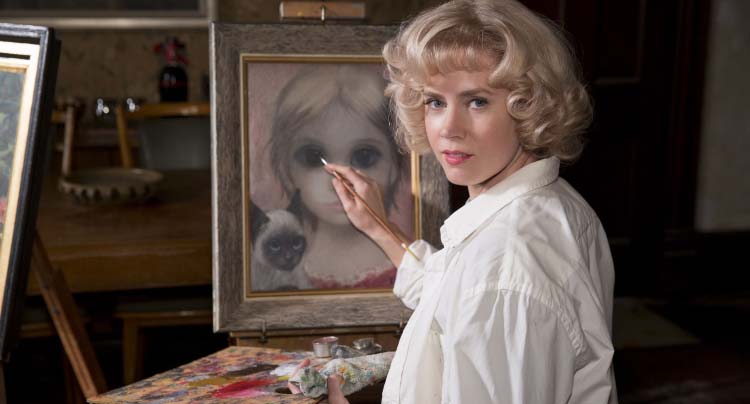 It's been two years since Tim Burton brought us Frankenweenie and Dark Shadows. One of which was a lovely dark children's story, and the other a sad and uninspiring take on a gothic soap opera. After these, and the so-bad-why-is-it-getting-a-sequel-? Alice in Wonderland, it's an incredible relief to see something rather, well, normal coming from Tim Burton's workhouse.
Big Eyes is the tale of mid-century artist Margaret Keane (Amy Adams), whose husband Walter (Christolph Waltz) took credit for the unique paintings Margaret made, featuring children with abnormally large eyes. The drama focuses on Margaret's path to take ownership of her art and pull herself out of an abusive relationship.
If Burton employs the emotional mastery he showed us in Big Fish and even Edward Scissorhands, while letting the abstract art of Margaret Keane be the majority of his necessary strangeness factor, Big Eyes could be his most accessible film yet, and one that already looks to be full of great performances. If there's one thing Burton does well, it's a story about a misfit. We love you no matter what you do Burton, but when it's a film we can show Grandma, even better!
Big Eyes is set for a Christmas Day release in the U.S. Check out the trailer below!