Grow Up With the First Trailer for 'Adult Beginners'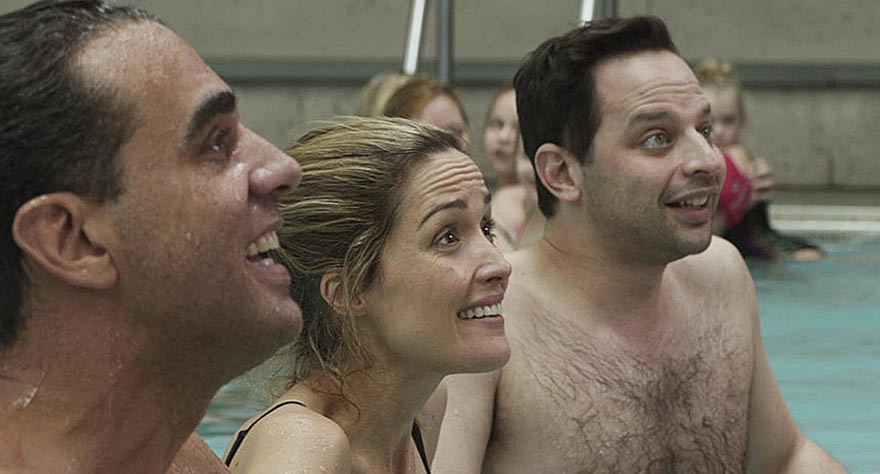 It's about time. Nick Kroll has been a consistently funny presence everywhere he's popped up over the last few years (Kroll Show, The League, and as The Douche on Parks and Rec), so it's safe to say we're pretty excited to watch him lead a film.
Adult Beginners sees Kroll play Jake, a guy who has recently destroyed his career, lost all of his money, and made some enemies. To get away from it all he sneaks away to his sister's (the woefully underrated Rose Byrne) to hide out and cool down, only to become the nanny of her baby and clash with her husband (Bobby Cannavale).
The dramedy, co-written by Kroll and directed by Ross Katz, looks to set Kroll a little out of his abrasive comfort zone (though not too far) and place some real emotional heft on his shoulders. So, while comedy and drama can be a tough nut for most films to crack, the supporting cast alone is enough to ease some worry; Byrne (Neighbors, This Is Where I Leave You) and Cannavale (the still-wonderful The Station Agent) both tend to bring searing depth to even the most minor roles (see: The Place Beyond The Pines and Blue Jasmine respectively).
Adult Beginners came out of TIFF 2014 on a high note, not to mention the trailer is hilarious. Check it out below.
Adult Beginners trailer