A Man Prepares for His Green Burial in doc 'A Will For The Woods'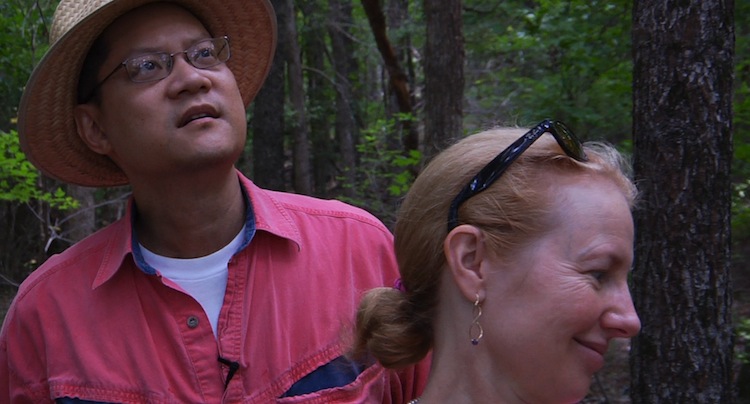 Battling lymphoma and facing his own mortality, Clark Wang prepares to make his last act a gift to the planet and undergoing a "green funeral". Chances are you're thinking, "What even is a green funeral?" Filmmakers Amy Browne, Jeremy Kaplan, Tony Hale and Brian Wilson tackle the subject while tracking Clark through the process in their upcoming documentary A Will for the Woods.
Green burials are an alternative to contemporary funeral practices that involves fewer resources, and a more natural disposal process. Bodies are laid to rest in the earth using only biodegradable material, often in woodlands or other natural settings, attempting to help restore those areas. After hearing about a North Carolinian man preparing to take part in this old tradition, the filmmakers began to document Clark Wang's journey to inspire his community and get them to take part in his green burial.
From the director's statement, "For all of us, one of the core motivations in making A Will for the Woods was to shed light on this profound environmental and social movement. At first, we were primarily fascinated with green burial as a strategy for land conservation and the reduction of environmental impacts, but… we saw what a powerful spiritual experience green burial can be."
Watch the trailer for A Will for the Woods below and check the film's website for screenings near you: